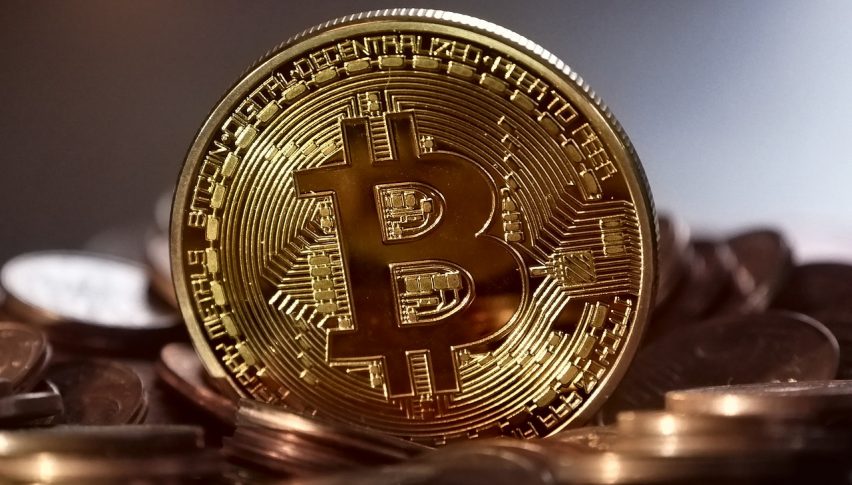 38% Daily Retracement In Play For Bitcoin (BTC)
November has been a big month for cryptocurrency bulls, led by a strong rally in Bitcoin (BTC). Values are up nearly $5000 in a bit under three weeks ― is $20,000 the next stop for BTC?
A Solid Seven Days For Cryptos
The past week has been another solid one for the leading coins. Here's a quick look at the performance and key numbers:
Coin                                        %Gain/Loss              Key Number
Bitcoin                                        +14.32%                   18,000
Ethereum                                     +2.08%                    475.00                                                          
Litecoin                                         +36.98%                  80.00
Ripple                                           +17.65%                   0.30
Bitcoin Cash                                 -3.47%                     250.00   
Aside from the downtick in Bitcoin Cash BCH, cryptos are turning in an outstanding early Q4 2020. One of the coins exhibiting interesting price action is Ripple XRP. After trading near $0.25 for seemingly an eternity, XRP has finally broken to the bull. Judging by the past week's rally, Ripple may finally be ready to cut into 2017's losses. 
Is Bitcoin A Safe-Haven?
If you take a look at the daily chart below, the uptrend in Bitcoin is striking. During a period of unprecedented uncertainty, BTC has outperformed tried and true safe-havens. At the very least, it has become an invaluable tool for portfolio diversification.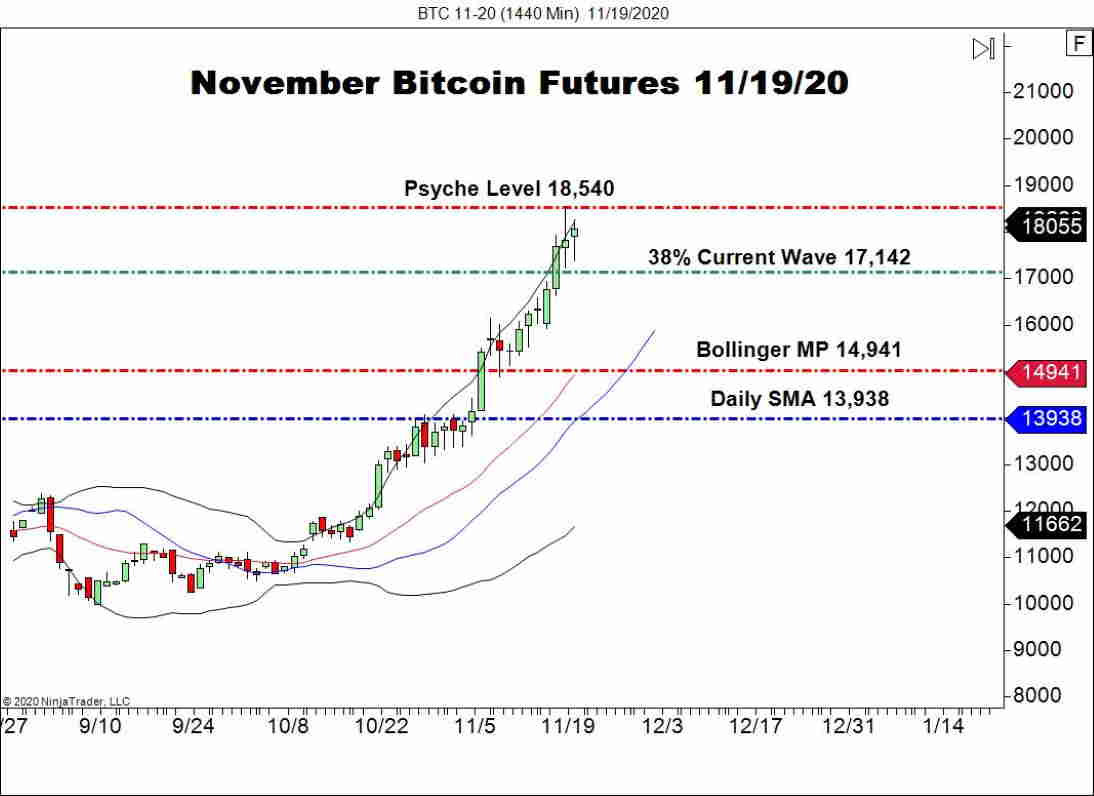 Here are a few key levels to watch in this market:
Resistance(1): Spike High, 18,540

Support(1): 38% Current Wave, 17,142
Bottom Line: As of this writing, a bullish bias is warranted for Bitcoin. Prices remain above the 38% Current Wave retracement, confirming the uptrend. Until this market pulls back beneath its 38% Fibonacci retracement, it's long-or-nothing for BTC.
As long as the Spike High (18,540) is this market's top, I'll have buy orders in the queue from 17,225. With a stop loss at 16,225, this trade produces $1,000 (5.8%) on a Bitcoin cash market buy.