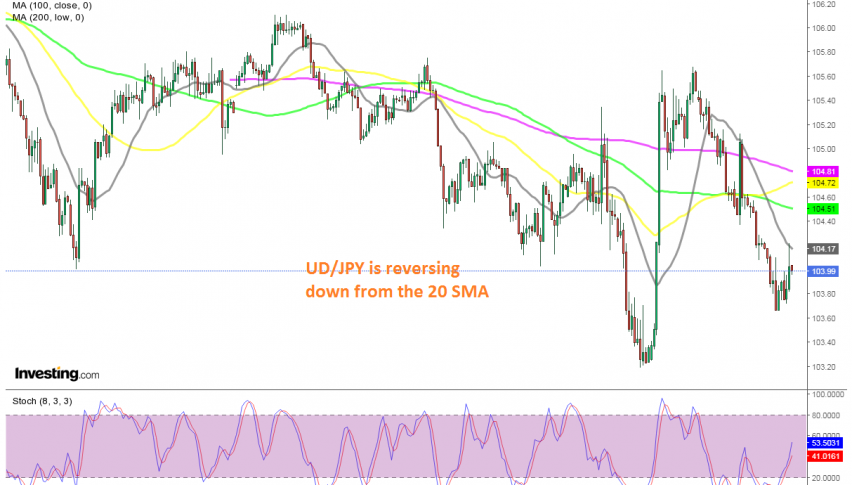 The Retrace Higher Ends at the 20 SMA for the USD/JPY
The USD/JPY has been on a bearish trend since summer, as the sentiment in financial markets has been negative, due to the increased uncertainties coming from everywhere nowadays. The USD has also been bearish, which has given extra strength to the bearish trend.
But we saw a surge on Monday last week, after the coronavirus vaccine news from Pfizer. That improved the sentiment in forex, sending safe havens lower and the USD/JPY jumping more than 200 pips higher. But, the price reversed back down, after the vaccine hype wore off.
This pair lost almost all of its gains, and has been bearish for more than a week. However, we saw a retrace higher earlier today, as the sentiment improved for a few hours. But, it seems like the retrace is already over at the 20 SMA (gray) on the H4 chart, which shows that the buying pressure is quite weak. We are trying to sell this pair, and we might do so if we we can get an entry point as close to the 20 SMA as possible.