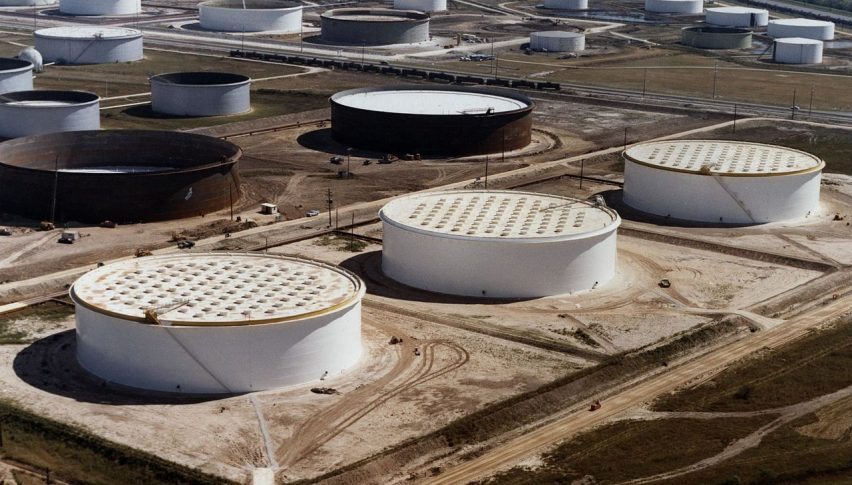 January WTI Crude Oil Futures Above $42.00
It's Friday and the U.S. Baker-Hughes Rig Count report is in. Active rigs are down by five week-over-week, falling from 236 to 231. The negative trajectory is a bit counterintuitive as January WTI futures are holding firm near $42.00. Given November's bullish trend in crude oil, one would expect the rig count to increase in anticipation of a strong 2021. This isn't the case ― potential Biden-era fracking bans and more COVID-19 lockdowns have producers exercising caution.
From a broader perspective, today's decrease in the rig count was the first in nine weeks. This is an interesting point, as U.S. oil and gas rigs are down by 493 from last year at this time. If producers believed Citigroup's projection of $58.00 WTI by the end of 2021, the rush would be on to drill now. Apparently, political and COVID-19 uncertainties continue to hamper the North American energy industry.
Thus far, it's been a decent session for January WTI futures. Let's dig into the daily technicals and see where this market stands.
January WTI Futures Rally Above $42.00
November has been a big month for January WTI futures. Prices are back above $42.00 and in short-term bullish territory.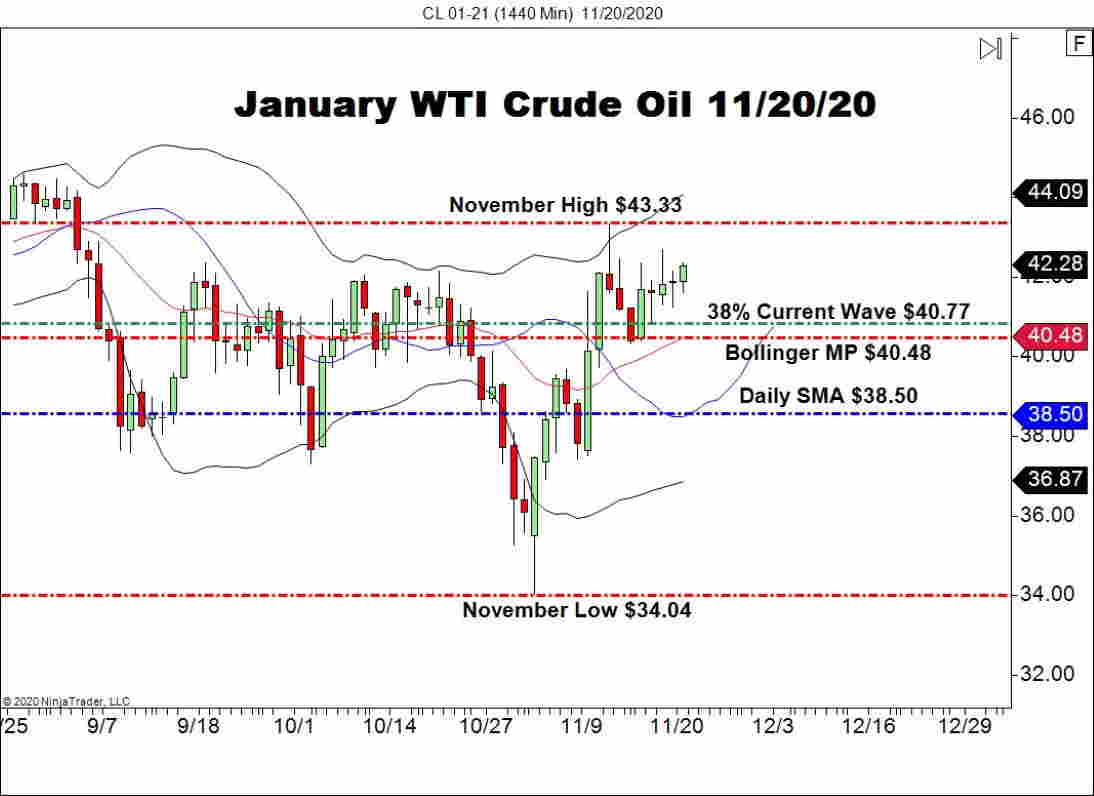 Here are the levels to watch in this market going into next week:
Resistance(1): November High, $43.33

Support(1): 38% Current Wave Retracement, $40.77
Overview: 2020 has been a year where oil values have defied all conventional wisdom. From negative valuations to a fall season rally, WTI and Brent have had a mind of their own. So, what's next?
For January WTI, a short-term bullish bias remains warranted. It appears that a weaker USD and future supply questions may be enough to offset near-term demand concerns. Over the intermediate-term, OPEC+, U.S. politics, and COVID-19 will be key market drivers. At this point, there are more questions than answers for the global oil complex.