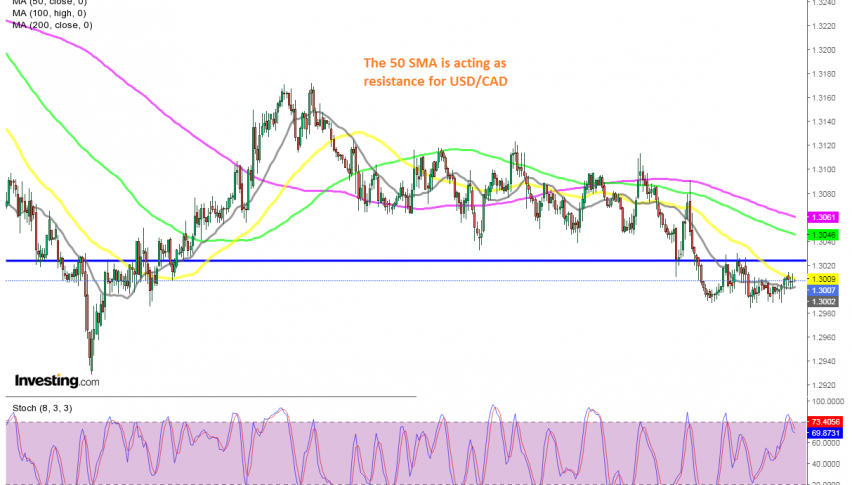 USD/CAD has been quite bearish since earlier this year, with crude Oil moving higher from the abyss at $ -40 at some point in April for US WTI . The CAD is positively correlated to Oil prices, which means that crude Oil has helped the CAD increase, while the USD has been quite bearish during this period.
The price fell below 1.30 in the last day of October, but it reversed back up pretty quickly, which was a sign that sellers might be done with selling. But, that didn't happen and the selling resumed again one the retrace higher above .134 was complete.
The big round level at 1.30 has lost importance now, since the price has moved above and below it many times. In the last few hours we have seen a retrace higher, but it seems quite weak and the 50 SMA (yellow) is acting as resistance at the top, so we are thinking of going short on this pair. Anyone else is going short on USD/CAD?