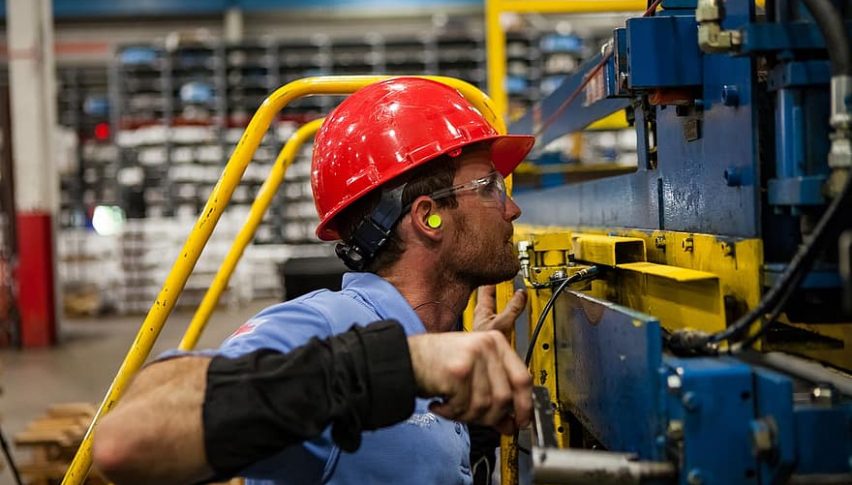 Sentiment Positive Following ISM Manufacturing PMI (Nov.)
Earlier today, the ISM Manufacturing Index (November) was released to the public. The figure came in at 57.5, beneath projections (58.0) and October's number (59.3). However, despite the lag in performance, risk assets are having a solid session. With only a few hours to go in the Wall Street trading day, the DJIA DOW (+275), S&P 500 SPX (+53), and NASDAQ (+199) are all trending higher.
As of now, stock market sentiment is consistently positive. The promise of forthcoming stimulus, relaxed Fed policy, and a COVID-19 vaccine are all boosting equities. Subsequently, the USD is taking a hit and commodities are firm. While recent metrics suggest slowing economic conditions, equities traders aren't phased. Here's a quick look at three diverse reports from this morning: 
Event                                                     Actual                 Projected            Previous
Redbook Index (MoM, Nov. 27)            1.3%                        NA                     -0.5%
Construction Spending (MoM, Oct.)      1.3%                     0.8%                    -0.5%
ISM Employment Index (Nov.)               48.4                       51.4                      53.2
To sum up, the U.S. labor market is struggling while the construction and retail sectors continue to improve. This is an interesting phenomenon and suggests that America's industrial composition is entering new territory. COVID-19 has impacted some areas harder than others ― it looks like a full recovery is going to take years to develop.
ISM Manufacturing Down, Gold Rallies
On the session, December gold futures are up by more than $30 per ounce. Prices are back above $1800.0 and attempting to gain topside momentum.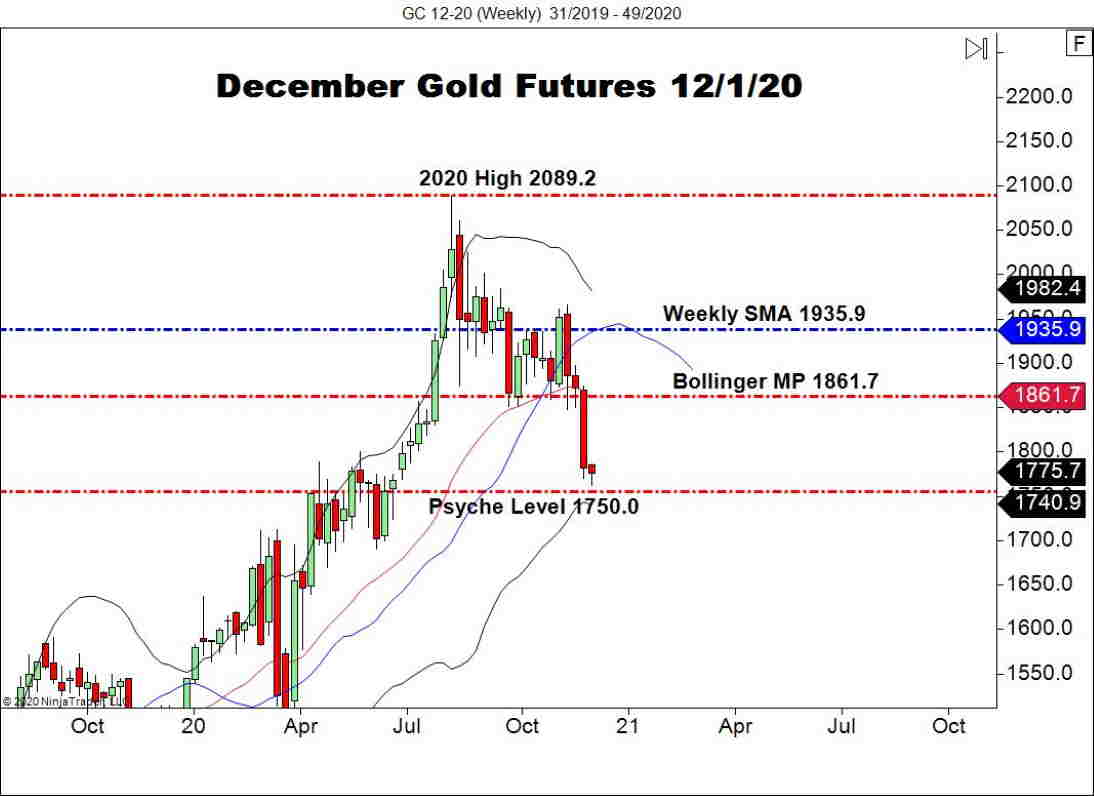 Overview: All in all, today's ISM Manufacturing PMI has had a positive impact. Although the numbers are down month-over-month, they remain solid. Thus far, investors appear happy with the report.
The weekly chart above gives us a look at December gold as of yesterday's close. Prices are higher now, but still well below any resistance levels. If today's rally continues tomorrow, a short trade opportunity may set up later in the week. Be sure to stay tuned to FX Leaders for details on how to get in on the action.