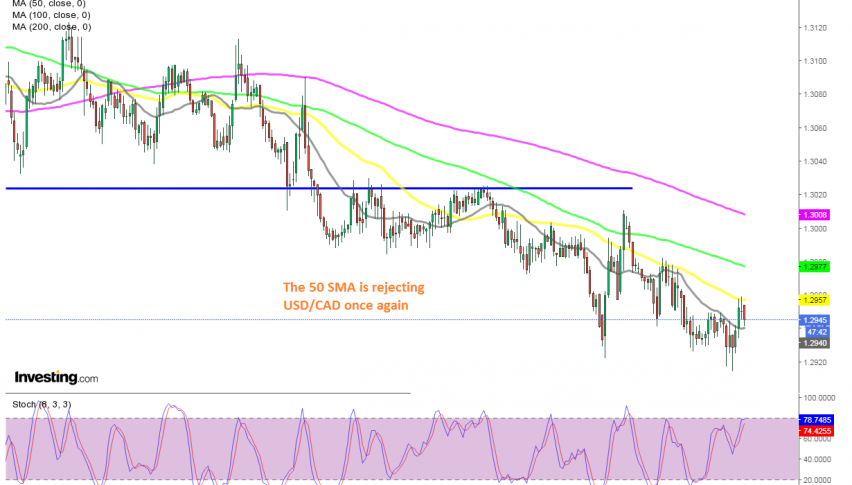 MAs Keeping USD/CAD Bearish
The Canadian economy suffered a massive contraction during the lock-down months and the rebound wasn't too convincing during summer. Now, with the new restrictions imposed in November, the economy will probably enter another recession period during winter.
Although the CAD has been quite bullish since March, sending USD/CAD lower. The increase in crude Oil prices since April has been helping the Canadian Dollar, since they re both positively correlated. USD/CAD has been on a bearish trend as a result and has lost around 18 cents.
The downtrend picked up pace in November, as the USD decline accelerated after the presidential elections and this pair broke below 1.30. During this time, moving averages have been doing a great job as resistance, taking up turns as they see fit. Today, the price retraced higher as the USD gained some ground, but the pullback seems to have stalled at the 50 SMA (yellow).
This moving average provided resistance and the previous candlestick closed as a doji, which is a bearish reversing signal after the retrace up. This looks like a good opportunity to go short on USD/CAD, but my colleague Arslan already opened a sell signal here earlier on, so we are short on this pair. That signal you can find on our forex signals section.