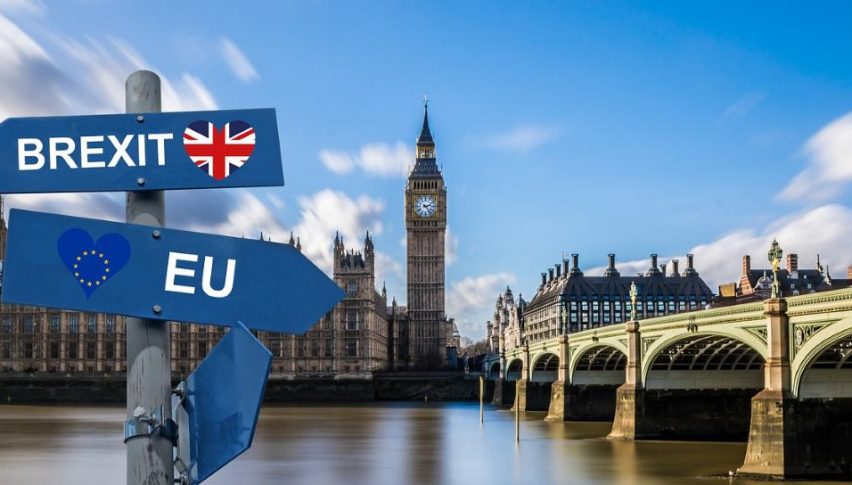 Bullish Trend In GBP/USD Remains Valid
Politics is once again driving participation to the GBP/USD as news is breaking on both sides of the Atlantic. Earlier, Boris Johnson called the House of Commons conditions for a UK/EU trade deal "unacceptable." Below is the crux of Johnson's statement:
"Our friends in the EU are currently insisting that if they pass a new law in the future with which we don't comply, they want the right to punish us. Secondly, they're saying the UK should be the only country in the world not to have sovereign control over its fishing waters. I don't believe those are terms that any UK PM should accept."
To say the tone between the EU and UK is "strained" is an understatement. It looks like the chances of a divorce deal being ratified ahead of 31 December is becoming a longshot. 
On the other side of the ocean, the Trump administration continues to contest the results of the US election. However, things don't look good for Trump's challenges. In an emergency judgment from yesterday, Supreme Court Justice Sam Alito rejected a bid to reverse Pennsylvania election results. The court order was short:
"The application for injunctive relief presented to Justice [Samuel] Alito and by him referred to the Court is denied."
So, as of now, it appears that pending battleground states are set to cast electoral votes next Tuesday. Barring an unforeseen scenario, this will effectively mark the end of the election's contested status.
Given the political strife, the GBP/USD has been relatively quiet.
GBP/USD Hangs Tough In Bullish Territory
The weekly chart below for the GBP/USD is relatively straightforward. Rates are in bullish territory and very near 2020's high.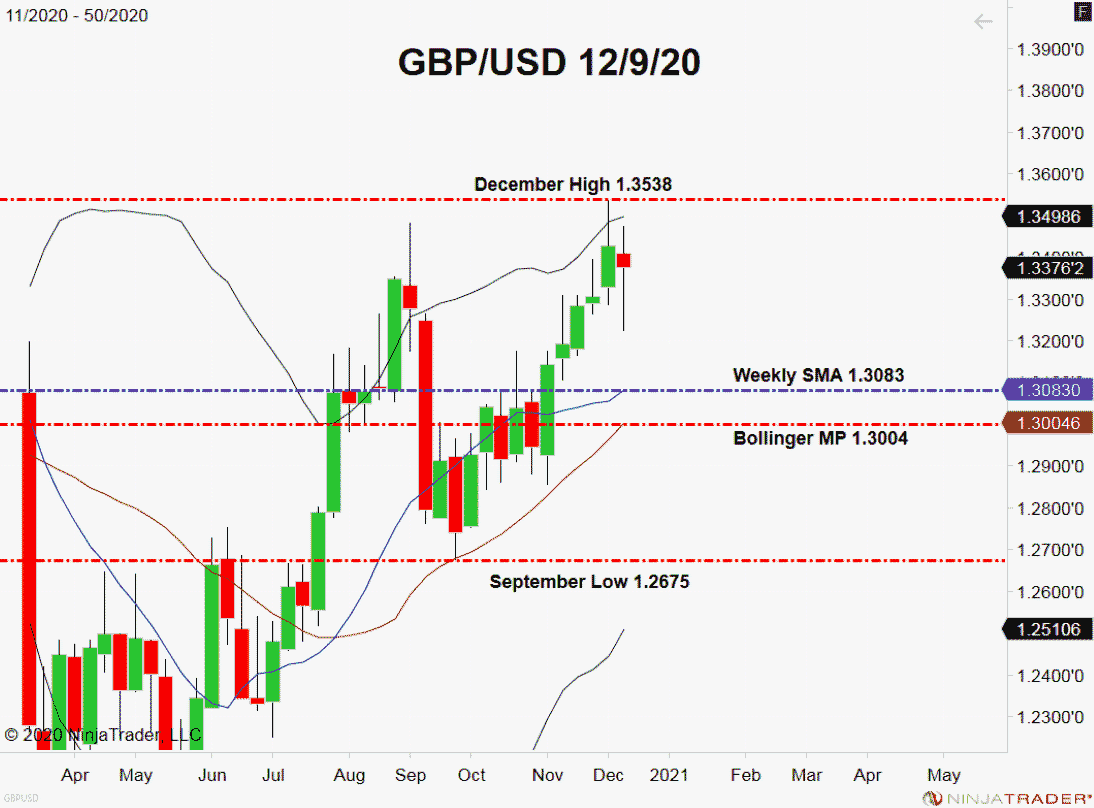 Overview: At this point, the yearly top for the GBP/USD is at 1.3538. Without a major shift in sentiment due to Brexit or the U.S. election, it looks like the long-term uptrend in this pair will stand. For now, forex players are in wait-and-see mode until some of the uncertainty clears.
The US consumer is softening as intertest rates go up, which is a factor for the USD retreat and for the FED to stop hikes
23 hours ago