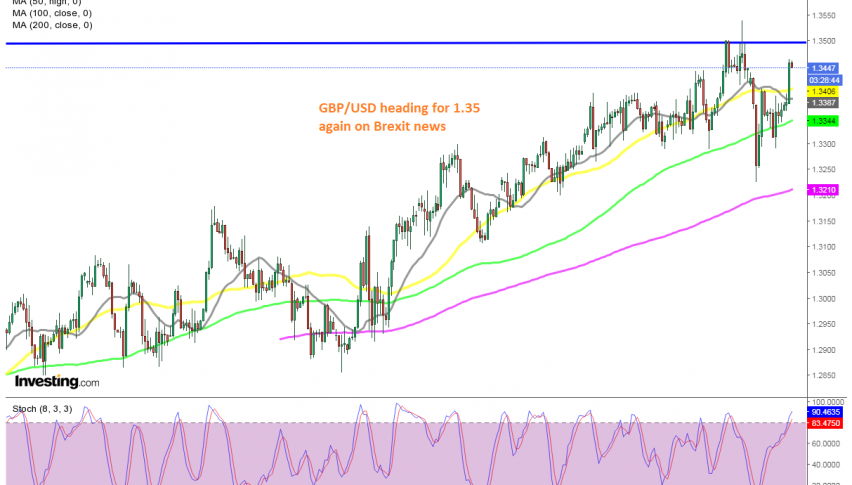 GBP/USD Surges Once Again, on Brexit News
The GBP surged at the end of last week, after positive comments regarding a Brexit deal, but it crashed around 300 pips lower on Monday, after pessimistic comments about this issue. Yesterday we saw mostly range trading in the GBP/USD , while today it has jumped higher again, with the USD gaining some momentum, which shows that the GBP is back in demand since Brexit comments have turned slightly positive again.
So, this pair is following Brexit remarks now, and the volatility has increased considerably as we head towards the end of the deadline. I don't think there will be another extension, as Coveney said a while ago, which means that we will have to follow the Brexit debate closely if we want to trade the GBP/USD.
Ireland's Coveney
UK has sent signals that it wants to rebuild trust
This is a signal that the UK is in "deal-making mode"
Don't get your hopes too high on a Brexit deal
A deal could happen with the right approach from both sides
But failure is also a distinct possibility
UK prime minister, Boris Johnson's remarks in parliament
A good deal can still be reached
Look forward to discussing Brexit with the EU
EU wants to take away our control over our fishing waters
No PM can accept that
We will prosper with or without a deal