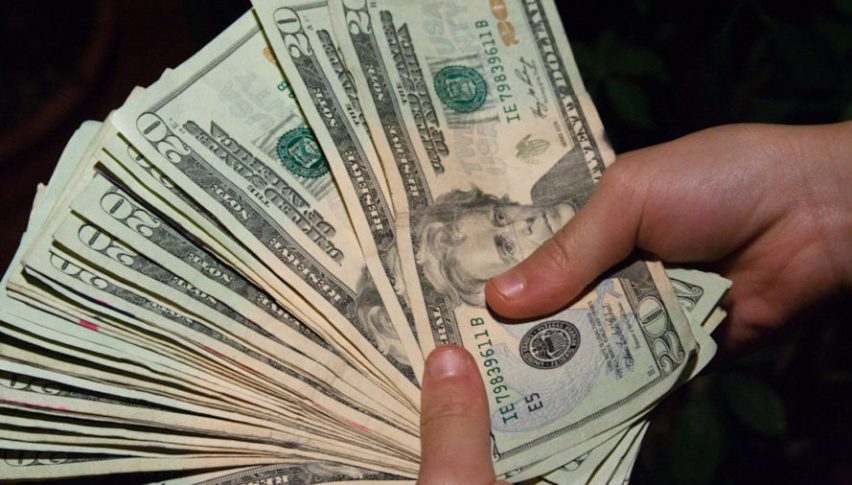 Economists More Upbeat About US's Economic Recovery: Reuters Poll
Posted Thursday, December 10, 2020 by
Arslan Butt
• 1 min read
A recent Reuters poll indicates that the US economy could experience slower growth in Q4 2020 and Q1 2021 owing to the fresh spike in coronavirus infections and hospitalizations, but rebound at a faster than previously expected pace after that. Economists polled now expect the US economy to return to pre-pandemic levels of growth within a span of a year.
The ongoing uncertainty about the coronavirus relief package and the resurgence in cases driving record hospitalizations and deaths across several states in the US are likely to exert downward pressure on the economy in the near future. Some economists even forecast a double dip recession, with the economy contracting in Q1 2021.
On a positive note, however, almost 67% of the economists expected the US economy to reach pre-pandemic levels within one year, a significant improvement from the previous edition of the poll when none of the respondents thought a rebound would happen within a year. In the previous poll, almost 60% of economists had expected the economy to take at least two years to rebound completely.
Economists now expect Q3 2020 GDP to come in at 33.1% after a record 31.4% contraction in Q2 this year. They now expect the economy to grow by 4% in Q4, up from the previous forecast of 3.7%. However, the Q1 2021 GDP has been revised lower, from 3% last month to 2.5% in the latest edition of the poll.