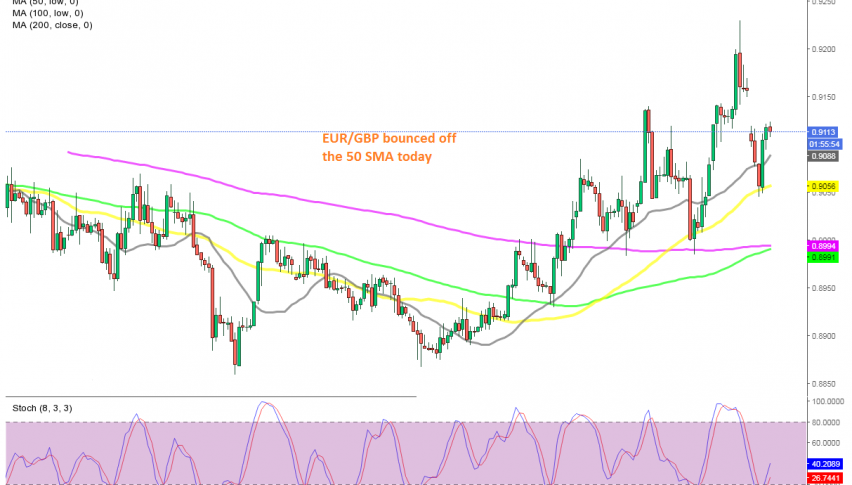 Buying the Pullback in EUR/GBP at the 50 SMA
EUR/GBP has been very volatile in recent months, as Brexit comments keep changing, from deal to no deal every few days. That has sent the British Pound bouncing up and down, while the Euro has also had its own ups and down, although it has been mainly bearish.
At the beginning of September, we saw a surging in this pair, taking the price more than 400 pips higher. But, the surge ended right below 0.93, while September and October were both bearish for this pair. November was mostly neutral, with the price turning bullish eventually towards the end of last month.
The price has climbed around 350 pips higher and moving averages have been providing support on the H4 chart, pushing the price up. The 20 SMA (grey) has been support for this pair during the last few weeks, while the 50 SMA (yellow) has taken its turn when retraces were deeper.
We saw such a pullback lower earlier today and decided to take a shot at the 50 SMA on the H4 chart. We opened a buy forex signal down there, as sellers were showing signs of weakness at that moving average, while the stochastic indicator was/is oversold. The price is starting to bounce already now, climbing 15 pips higher, so the reversal is underway.