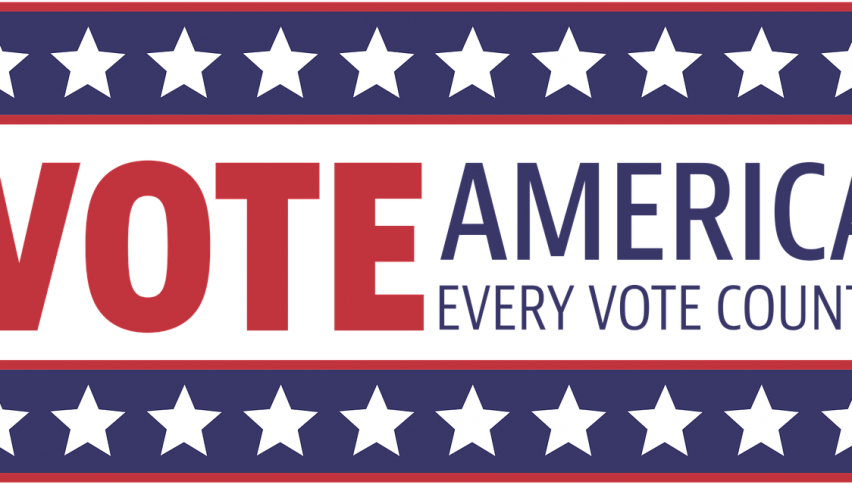 Electoral College Votes, NASDAQ Rips Higher
Today, the Electoral College convenes to cast their votes for the U.S. presidency. Typically, the event is a formality, but 2020 continues to be an outlier. Lawsuits and accusations of fraud from Trump supporters have brought the proceedings into question. Nonetheless, barring a major surprise, the electors will vote in favor of Democrat Joe Biden. Projected margins from the mainstream media are in the neighborhood of 306 (Biden) to 232 (Trump).
Election 2020 has been one of the most controversial in history, spiking emotions across the electorate. Ultimately, the presidential election proved to be a political Black Swan ― a series of outliers made it a unique event. Here are the key historical takeaways from Election 2020:
For the first time ever, wide-scale mail-in balloting was adopted. The results were extended voting deadlines, counting challenges, and a record turnout.

Battleground margins were extremely tight. Recounts in Wisconsin and Georgia were conducted.

More than 50 lawsuits contesting the election were filed on behalf of the Trump campaign in battleground states alone.  

The Supreme Court denied hearing multiple cases regarding voter fraud. Among the most notable was a challenge brought forth by the

state of Texas

and 17 others. 

Trump won Ohio, Florida, and Iowa yet was deemed behind in Electoral votes. This is nearly unprecedented, last occurring in 1960 (Nixon/Kennedy).
Unless the Electoral College goes rogue, Biden is very likely to be voted into office by this evening. However, there are calls to delay the vote. If honored, the process may be thrown into further limbo.
NASDAQ Rallies As Electoral College Votes
The NASDAQ hasn't minded any of the election uncertainty of 2020. Values have ripped higher since late-October and are now once again approaching record territory.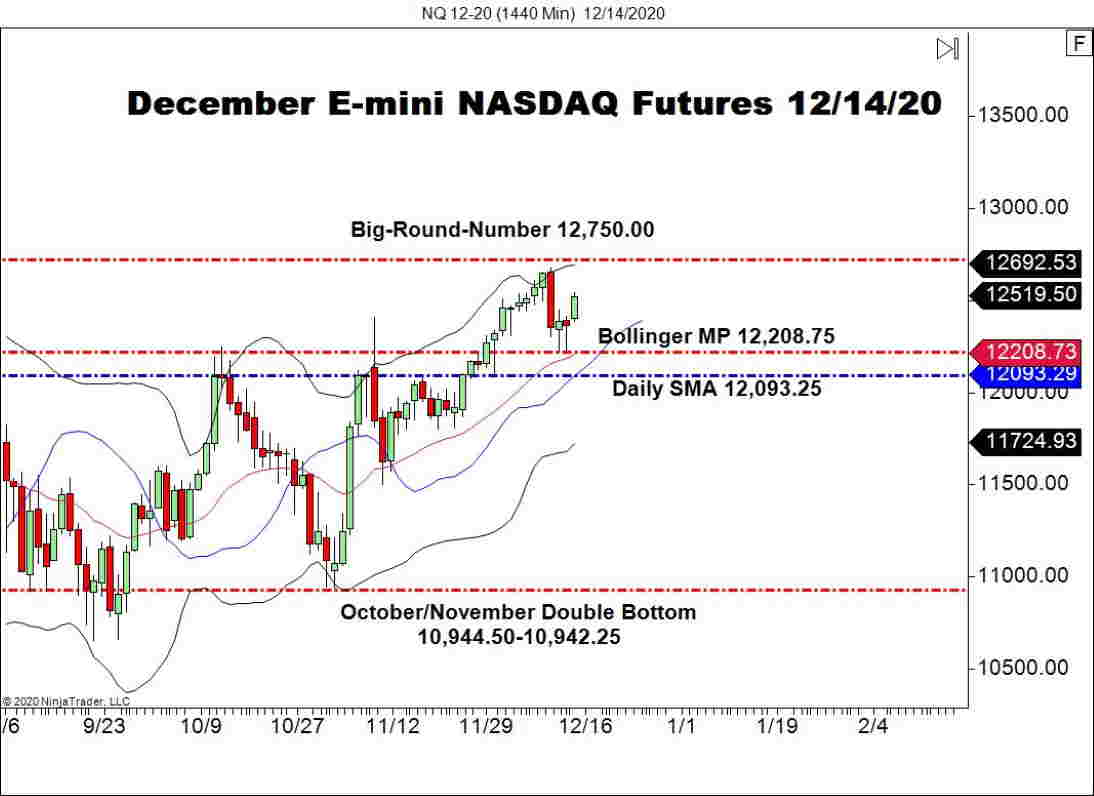 Here are the key levels to watch:
Resistance(1): Psyche Barrier, 12,750.00

Support(1): Bollinger MP, 12,208.75
Overview: The NASDAQ is poised to build on this year's strong Q4 in early 2021. However, the uptrend will be challenged if there are any hiccups in today's Electoral College vote. While disruptions are unexpected, anything can happen. After all, it's 2020.