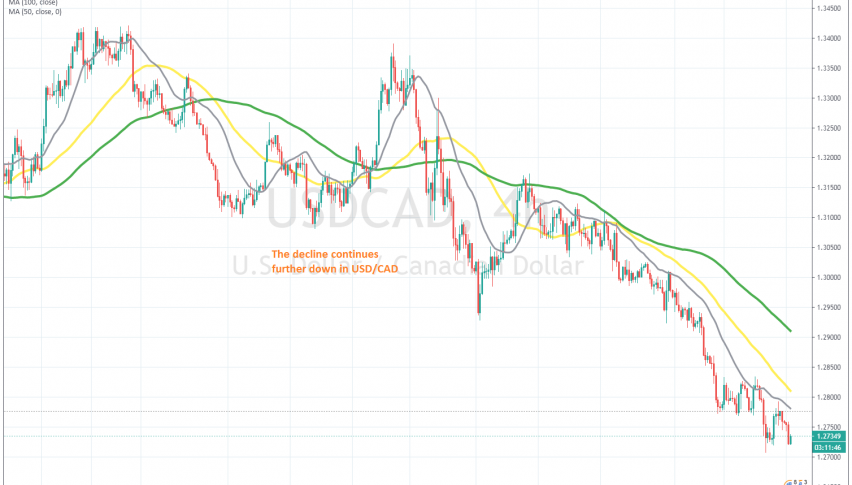 Milking USD/CAD Shorts, As Long As the Downtrend Continues
USD/CAD has been trading on a bearish trend since March, when the USD turned bearish after the initial coronavirus surge. Crude Oil remained bearish until April, but the effect from the USD weakness was greater then the impact from the tumbling Oil prices on the CAD.
Then, Oil turned bullish in April and has been declining throughout this year. This pair fell below 1.30 in November, making a clear break this time after the first attempt failed and turned into a false breakout of that big round level, which flushed out some weak longs.
Although, after a bounce higher, the price returned back down, breaking the 1.30 level for good this time and picking up pace as the downtrend continues. So, the downtrend continues for USD/CAD and we are making the most of it, opening as many signals as possible whenever we see a good opportunity after a retrace higher. The first signal today closed earlier, hitting the taker profit target, while my colleague Arslan opened another sell signal.