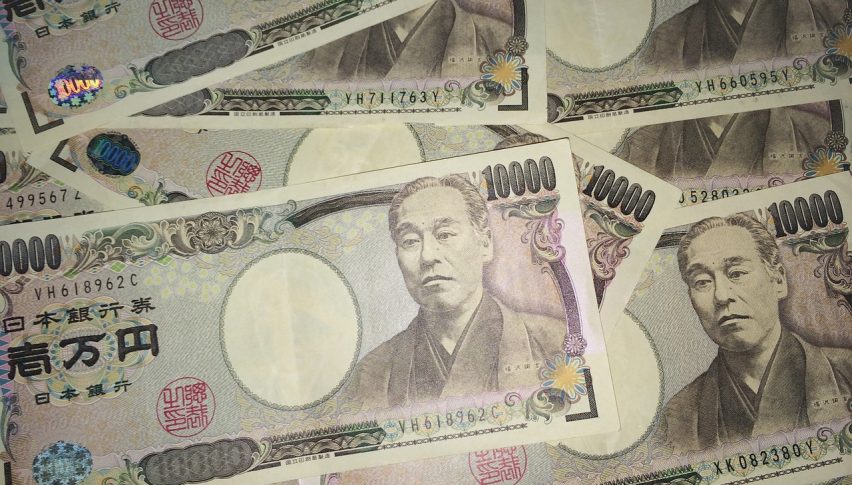 USD/JPY Takes Out November's Low (103.16)
The Greenback is on the ropes once again, taking significant losses versus the majors. One of the biggest movers has been the USD/JPY. Rates have taken out November's Low (103.16) and are trending south. Since the whipsaw Monday session, the yen has gained more than 100 pips against the U.S. dollar. At this point, there appears to be very little capable of boosting the USD.
On the economic news front, there are a multitude of events occurring in the next 24 hours that will impact the USD/JPY. Below are the headliners:
BoJ Interest Rate Decision:

The BoJ is expected to hold rates static at -0.1% to promote

inflation

and economic growth.

BoJ Press Conference: The tone from the BoJ Press Conference will carry much more weight than the policy decision itself. Be on the watch for more dovish rhetoric from the BoJ, specifically in regard to its open market operations. 
For the USD, Friday is a quiet session on the economic calendar. However, negotiations continue over the passage of a second COVID-19 relief bill. At press time (about 1:45 PM EST), reports are circulating that a $900 billion bill will be finalized in the coming days. With the Christmas break rapidly approaching, many are skeptical that a meaningful aid package will ever come to pass.
Let's dig into the USD/JPY technicals and check out how far this pair has fallen in the past week.
USD/JPY Tests The Waters Beneath 103.00
In a Live Market Update from last Friday, I issued a long trade recommendation for the USD/JPY. The play turned out to be a success, producing 30 pips profit after taking initial heat. If you missed the idea, feel free to review it here.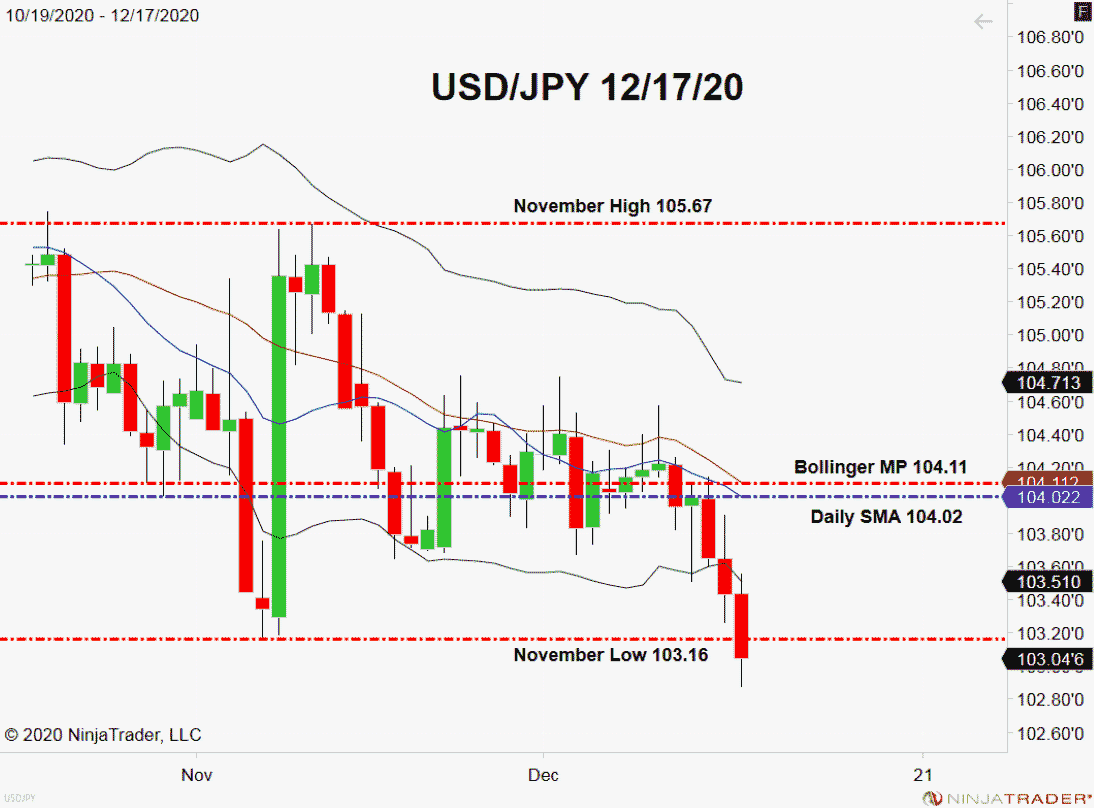 Overview: At this point, it's anyone's guess where the bottom for the USD really is. More government stimulus and FED QE are likely to spike inflation. Given the presence of these two market drivers, a dovish stance toward the Greenback will be warranted until at least the end of Q2 2021.