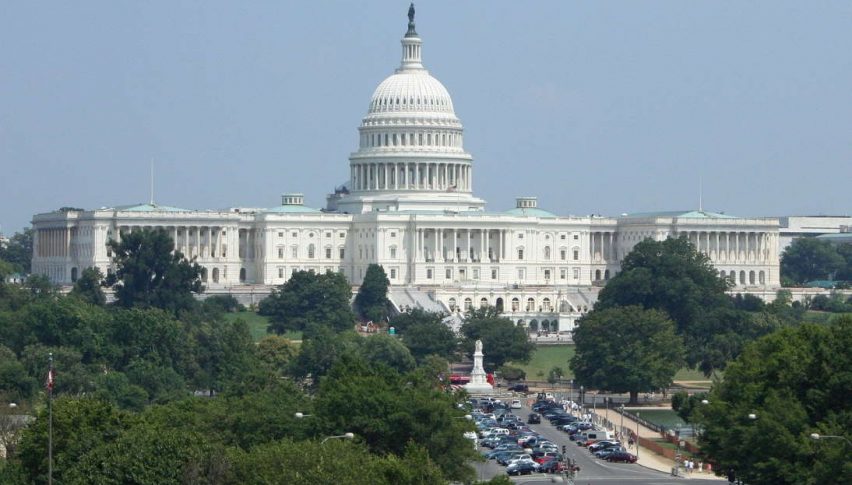 Markets Struggle As Investors Await COVID-19 Stimulus
U.S. stocks are down today as investors eagerly await Congress to pass a second COVID-19 stimulus package. Halfway through the Wall Street session, the DJIA DOW (-180), S&P 500 SPX (-20), and NASDAQ (-25) are all in the red. For now, it looks like traders are in no hurry to take on new risk going into the weekend.
The key story facing the American equities markets continues to be COVID-19 stimulus. At press time, reports from Capitol Hill indicate that progress is being made. Earlier this morning, Republican Senate majority leader Mitch McConnell said:
"[I'm] even more optimistic now than I was last night that a bipartisan, bicameral framework for a major rescue package is very close at hand."
What would such a bill look like? We know that it will fall well short of the $3 trillion Cares Act of last spring, but should have at least some teeth. Thus far, here are the broad strokes:
One-time checks of $600 per American citizen

Extended $300 per-week unemployment benefits

Aid for states distributing COVID-19 vaccines

Additional small business assistance
If there's going to be a stimulus deal this year, then it had better happen quickly. Without a spending bill in place, the government is scheduled to shut down at 12:00 AM EST this evening.
Stimulus Talks Lag, Gold Enters Rotation
In a Live Market Update from earlier this week, I outlined a shorting opportunity in February gold futures. Unfortunately, the trade was a loser, producing only 16 ticks profit before being swept out. However, the macro 62% Fibonacci resistance level is proving valid.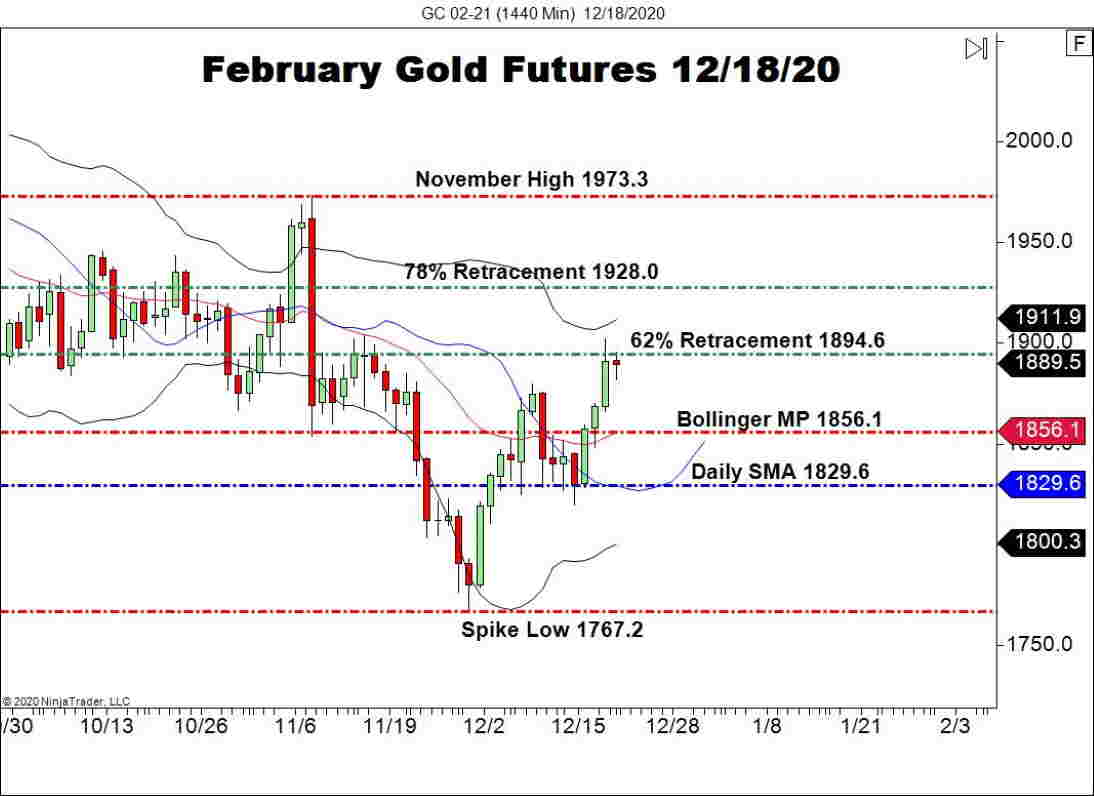 Overview: As we roll in the weekend break, gold is in a holding pattern. However, this market is poised for movement on the announcement of more Congressional stimulus. For the time being, all eyes are on Capitol Hill as negotiations continue.