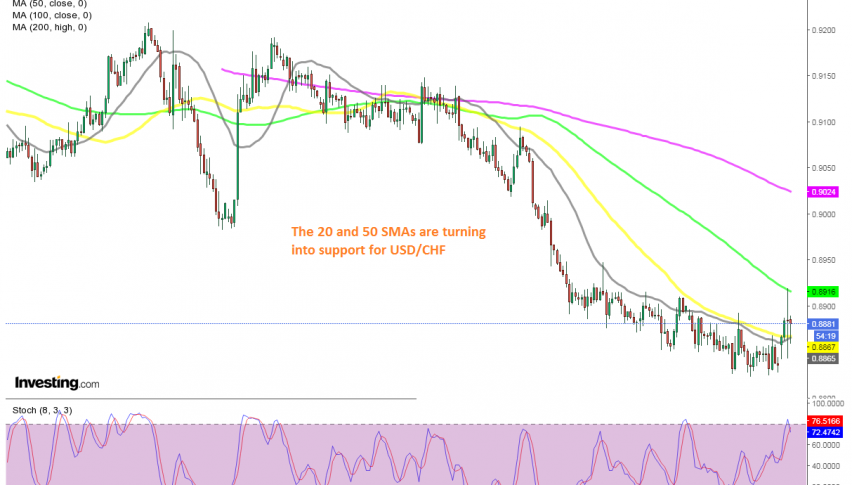 MAs Keep the Trend bearish in USD/CHF, Despite Today's Jump
USD/CHF has been really bearish this year, with all the uncertainty brought by the coronavirus, which has been keeping safe havens well in demand. Although, the CHF has also benefited from the strength in the Euro since March, while the USD has been tumbling down, which has accelerated the decline in this pair.
As a result, USD/CHF has lost more than 11 cents from the top since earlier this year and the decline doesn't seem to stop. Instead, it picked up further pace towards the end of November, after EUR/USD broke above the big resistance zone at 1.20.
During this time, moving averages have been doing a great job as resistance, with the smaller MAs such as the 20 SMA (grey) pushing the price down, while last week the 50 SMA (yellow) took its turn. Today though, the price climbed above these moving averages, as the USD gained some momentum after the comments about the next stimulus bill. But, the 100 SMA (green) stopped the climb and now the price is reversing back down.
Although, it seems like the 20 and 50 SMAs are now turning into support for this pair, so we might see a change in the range here. If these moving averages hold as support, we might see a bigger bounce from here, but the 100 SMA will still be the ultimate resistance, where we will look to sell this pair.