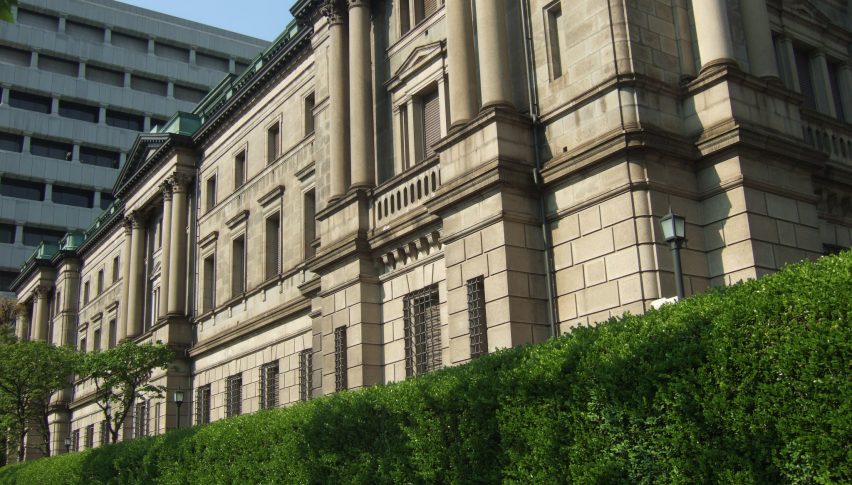 BOJ to Look at Ways to Maximize Efficiency of Stimulus Measures
Posted Thursday, December 24, 2020 by
Arslan Butt
• 1 min read
According to governor Haruhiko Kuroda, the Bank of Japan is planning to review its stimulus program to make it more adept at tackling upcoming shocks the economy is likely to face in the future. Markets are especially interested to know how the central bank plans to achieve its target of 2% inflation in Japan.
Kuroda also confirmed that the BOJ will not be overhauling its current policy on yield curve control, but could look into the effectiveness of its operations, tools and asset purchase initiatives. He also admitted that the extended monetary easing measures and ultra-low interest rates have impacted bank profits and driven distortions in financial markets.
The BOJ governor made these comments while addressing a meeting, adding, "If there is anything more that can be done to make our policy more effective and sustainable, we'll put it into place. As we've experienced with COVID-19, various shocks may occur in the future. It's therefore necessary for us to be nimble and ready to respond effectively to possible changes in economic, price and financial conditions."
In its review, the central bank is likely to examine ways to mitigate the side effects of prolonged monetary easing even as it attempts to support the economy. Japan's export-oriented economy has been severely affected by the coronavirus pandemic, falling into recession much before other economies around the world.
Safe havens such as Gold and the JPY have been taking advantage of the financial troubles with the ban king system and lower FED rate odds
5 days ago