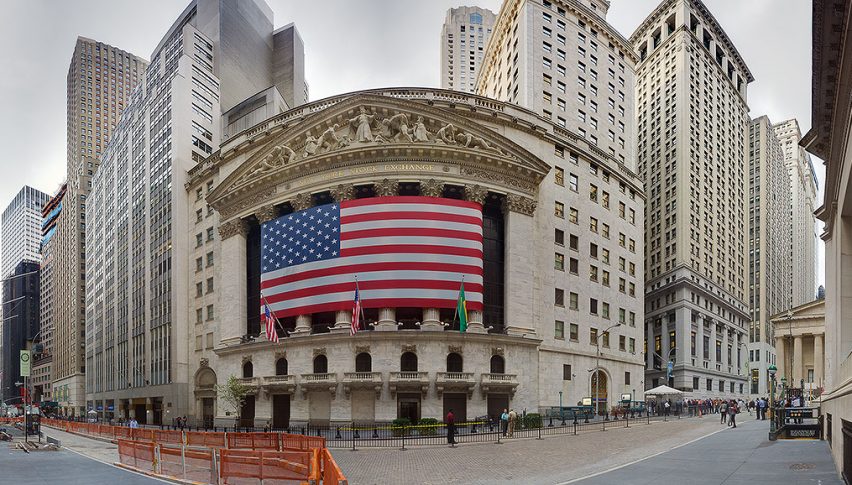 Weak Economic Figures Prompt DOW Pullback
Fridays are always tricky to trade as institutional risk management strategies often lead to choppy trading conditions. For today, the DJIA DOW (-110), S&P 500 SPX (-20), and NASDAQ (-70) are all in the red. With Joe Biden's inauguration slated for next Wednesday, traders are going risk-off and limiting exposure to U.S. large caps and the DOW.
On the economic news front, it was far from a good morning. Here are a few of the headline stats:
Event                                                                           Actual                 Projected            Previous
Core PPI (Dec., MoM)                                                  0.1%                       0.2%                    0.1%
NY Empire State Manufacturing Index (Jan.)           3.5                          6.0                        4.9
PPI (Dec., MoM)                                                            0.3%                       0.4%                     0.1%
Retail Sales (Dec., MoM)                                            -0.7%                       0.0%                     -1.1%
This group of figures underperformed expectations at every turn. And, the lagging Retail Sales report is a key metric. Given the holiday season and the amount of stimulus being injected into the economy, December sales still slumped. For 2021, this is going to be an important trend to watch.
Over the past several days, talk of forthcoming unrest regarding Biden's inauguration have come to the forefront. The risk of a surprise terror attack may be one factor that has traders selling the DOW ahead of the long MLK holiday weekend.
March E-mini DOW Futures In The Red To Close Week
It's been an interesting week on the markets. Wednesday's House impeachment of Donald Trump and angst over the upcoming inauguration have prompted neutral sentiment. The result is a potential weekly Doji formation for March E-mini DOW futures.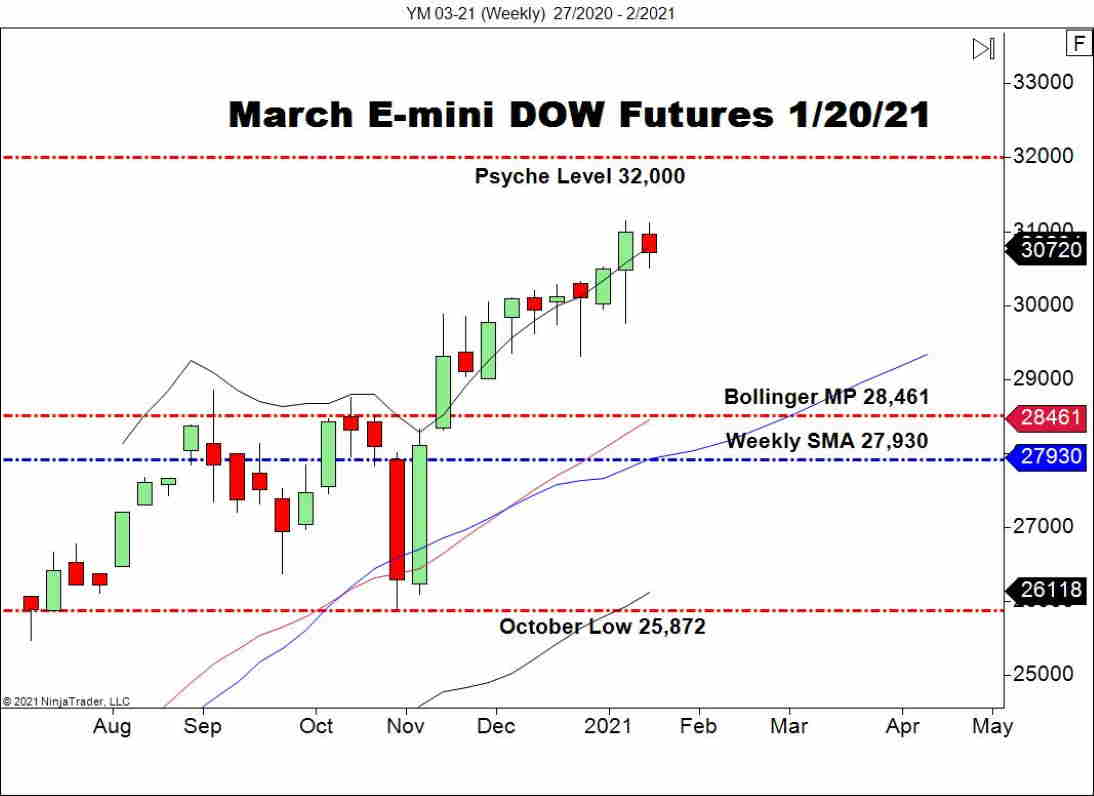 Overview: As we roll into mid-January trade, the DOW and broader U.S. stock market remain in bullish territory. However, given persistent challenges from COVID-19, a full-blown U.S. economic recovery has not yet developed. Without a doubt, the 26-27 January FED meeting is going to be one of the most important in recent memory.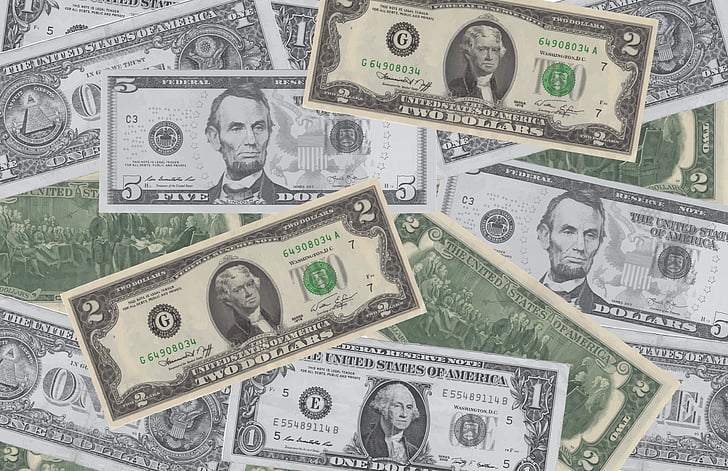 18 hours ago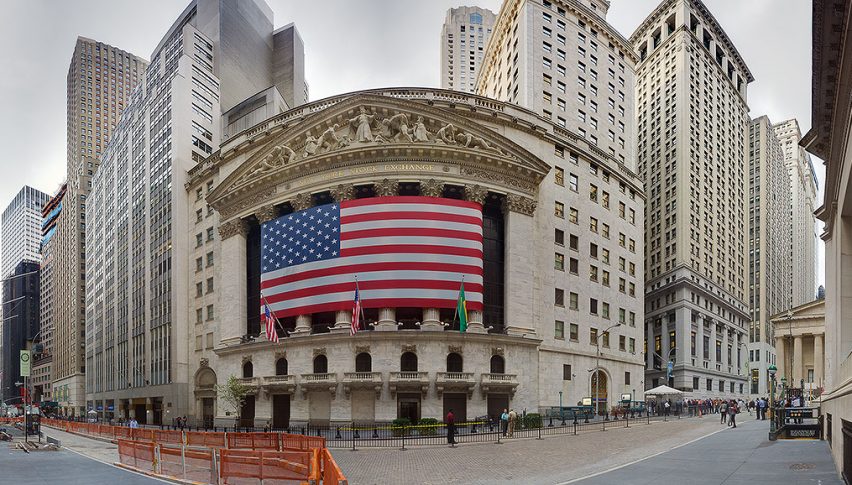 23 hours ago