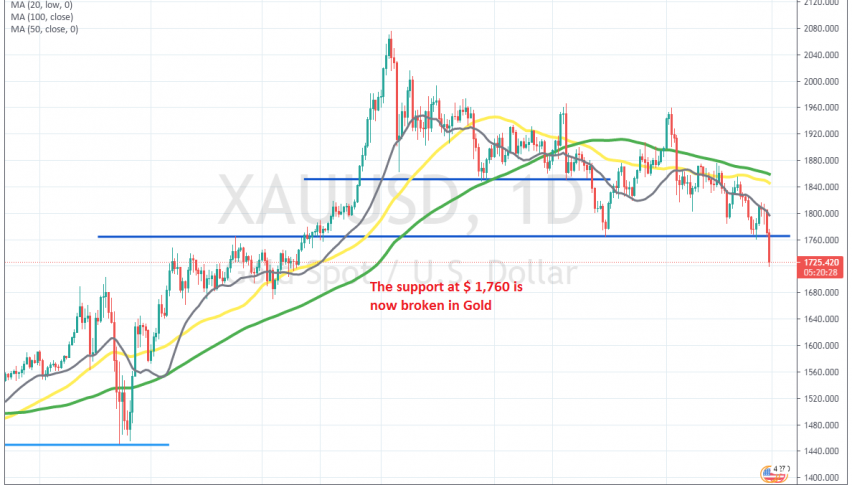 Gold Officially Bearish Now, As the Support Finally Breaks
The traditional safe havens have been behaving strange since last summer. They usually tend to rally when the global economy is weak or in a contraction, while surging when the uncertainty is high, such as during these times.
But, GOLD in particular turned bearish in the first week of August last year and has been declining since then. This looks quite strange, particularly since the US Dollar has also been extremely weak, which shows that the bearish trend in Gold is even stronger than it looks form the charts.
One of the reasons for this is the fact that the safe haven status has shifted to some degree to cryptocurrencies. They have been absolutely surging since last November, despite this week's pullback in most of them. Cardano (ADA) is still making new highs though.
So, cryptocurrencies have stolen the momentum from the traditional safe havens, which have turned bearish since last summer. Gold lost more than $ 300 until November, but it formed a support area around the $ 1,760 zone.
That support zone held until Friday, when it was finally broken, as the USD made a strong push higher. Now, sellers are in charge in Gold and we will try to sell pullbacks higher at the previous support, which will likely turn into resistance now.