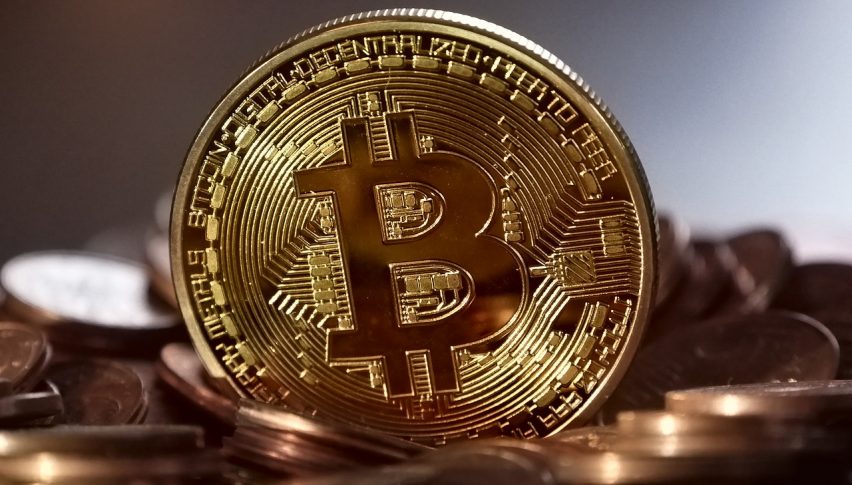 The battle for the $50,000 level is on again in Bitcoin as the world's first cryptocurrency continues to hold its ground.
Despite the fact I've been calling for caution, we still see Bitcoin driving higher and for now, holding.
The reason behind the jump in the last 24 hours to me appears nothing more than the normal web and flow of markets. We have heard a few explanations, but I don't really buy into it.
Firstly, we heard that the proposed stimulus from Biden is helping boost BTC. I personally don't see the logic behind that. The money value on an individual level is nothing really compared to what has been lost from the shutdowns from the China virus. How it helps Bitcoin I'm not too sure.
At the same time, we are also hearing that inflation fears could boost Bitcoin. This has a little more merit to the argument. We are certainly seeing bond yields rise and cryptos on the surface are a hedge against inflation. The issue is for me is the regulatory environment clamping down, which supersedes inflation.
The other interesting news was around ETH where a new upgrade will lower the volatility of transaction fees. This is of course a good thing and we've seen Ethereum trade in a big range over recent weeks.
For the time being, these headlines are still nothing that significant in my eyes. I am fully focused on the $50,000 level in Bitcoin for the time being and of course, the lower $44,400 support as well. I remain bearish for the time being on both ETH and BTC.
That said, watch $50,200 closely to see if that resistance level can hold. So far it has been holding.