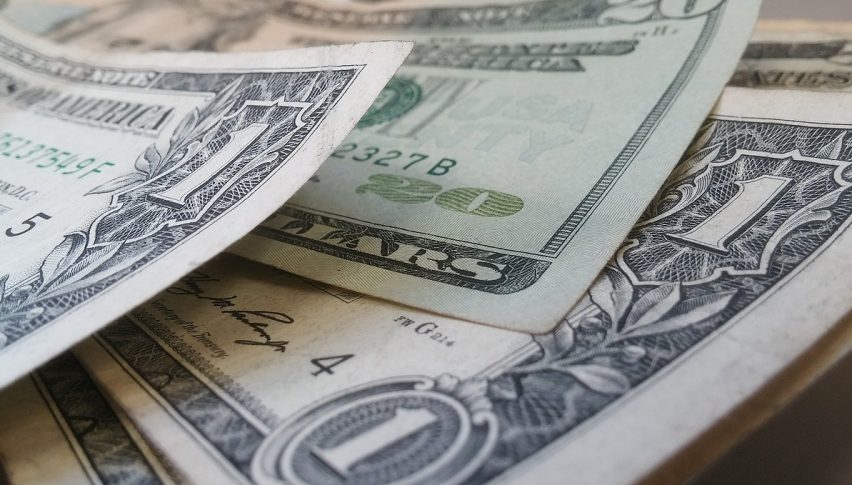 Forex Signals Brief for Mar 18: Money Printing Rolls On
Posted Thursday, March 18, 2021 by
Rowan Crosby
• 1 min read
US Wrap
US equity markets jumped yesterday on the news the FOMC would keep the money printing party rolling on for now.
Jerome Powell almost laughed at the idea that they would be turning off the tap until both jobs and inflation started to turn things around.
This caused a jump in the SPX, while the Greenback fell sharply. That also helped bid up the precious metals and also boosted the majors.
Meanwhile, BTC also got a lift from the news, taking it back to just under $60,000.
The Data Agenda
The focus today is still on the central banks as we turn our attention to the BOE.
We've already heard what the FOMC plans to do so now what does the BOE have in store?
The expectation is that there will be no changes ahead, although Carney might try and temper expectations of a quick recovery.
Forex Signal Update
The FX Leaders Team hit 1 winner from 2 trades, as the majors got a kick from the FOMC.
Make sure you follow our live signals as volatility is high in the USD.
USD/JPY – Active Signal
The USD/JPY has been looking very bullish and we are long here.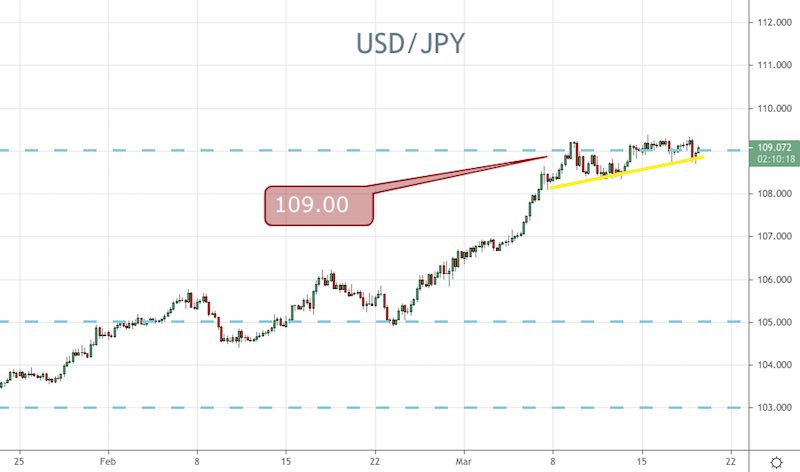 USD – Watching
The USD got slammed yesterday. Can it bounce back?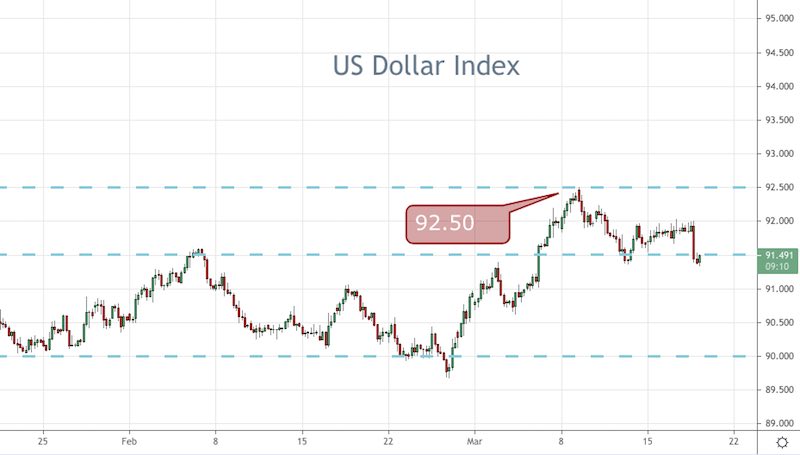 Cryptocurrency Update
BTC surged back to the $58,000 and is now primed for a run at the $60,000 level.
The theory goes that bitcoin helps protect against a devaluing USD. As the FOMC prints money endlessly, fiat losses value. While this theory is true, I still don't like Bitcoin as a hedge against this. I would much prefer a crypto that has more utility, or even something that has real value like SILVER for instance.
Nevertheless, the bull run continues for the time being.