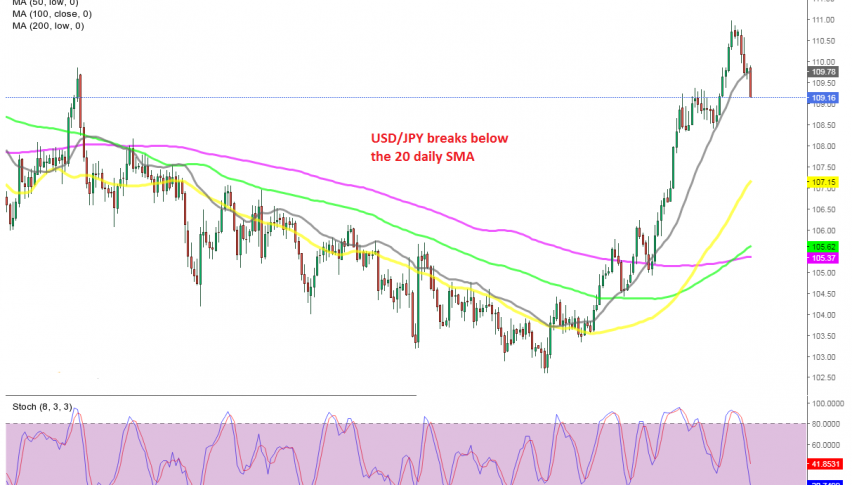 The Retreat USD/JPY Continues, After Breaking the 20 Daily SMA
USD/JPY turned into one of the most bullish pairs after reversing at 102.60. This pair fell around 9 cents during most of last year, as the USD was on a freefall, while the JPY was attracting bids as a safe haven currency.
But, the decline in the USD stopped this year and the JPY turned bearish, as did most safe haven assets, due tot he improving global economy, particularly manufacturing. Inflation is increasing as well, as Oil prices have recovered well since the crash in March-April last year, improving the sentiment further, hurting safe havens.
Although, since the start of April, USD/JPY has retreated lower, after this pair failed to reach 111 by just one pip. Yesterday, the price reached the 20 SMA (gray) on the daily chart after falling around 140 pips. We decided to open a buy signal at that moving average since USD/JPY was finding support there.
But today we see that the decline is stretching further down, with USD/JPY breaking below that moving average. So, the bearish momentum continues. I think that the main trend will still remain bullish, so we will be observing the price action to see if we can open another buy forex signal. this time a long term one.