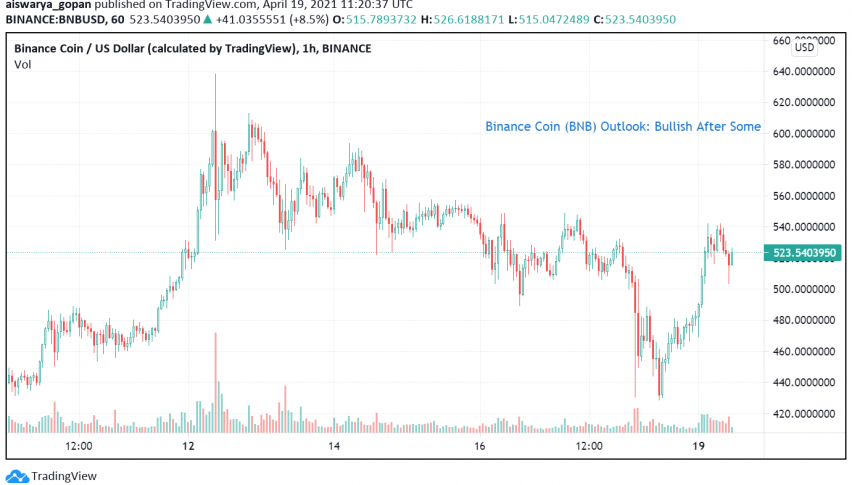 Binance Coin (BNB) Outlook: Bullish After Some Consolidation?
Despite the weakness in the crypto market over the weekend, Binance Coin (BNB) offers some hope for a price rise in the coming sessions, especially on the back of an upcoming burn of tokens. At the time of writing, BNB is trading at around $523, after losing more than 6% of its value during the previous session.
Over the past 30 days, Binance Coin's value has more than doubled after having gone through considerable volatility over the period. The increased activity in the overall crypto market, traders cheering the news of the Coinbase IPO last week and then finally, news about an upcoming investigation by the SEC have given enough reasons to drive significant price action in the BNB token lately.
Technical indicators point to more room for buyers to get in and drive Binance Coin's prices higher in the medium term and long term after going through a short period of consolidation. On-chain metrics indicate that this particular cryptocurrency is currently undervalued and has the potential to see a more pronounced bullish rally soon.
On the fundamentals' side, Binance CEO Changpeng Zhao recently took to Twitter to announce the burning of more BNB tokens from the 40% of total supply generated during the ICO. This move could result in driving a greater shortage in the supply of BNB tokens, which could help strengthen its prices soon.