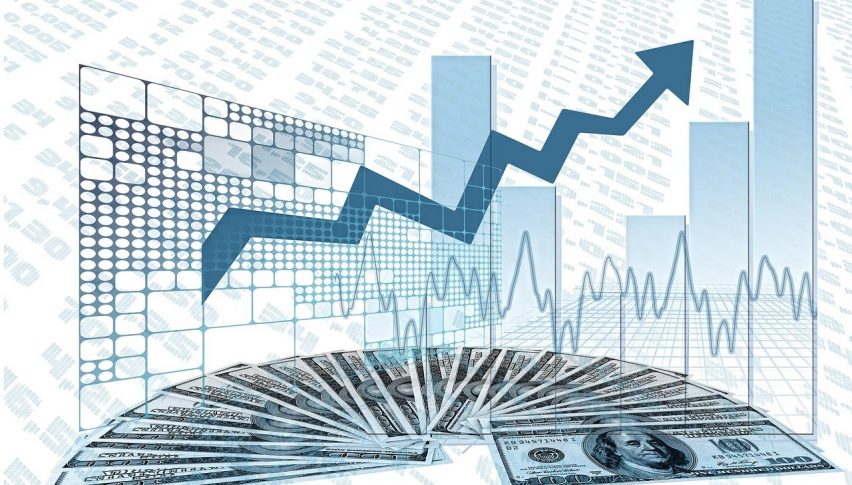 U.S. Stock Markets Open The Week Flat
It's been a slow open to the trading week, with the big three U.S. indices holding near flat. At the midway point of the Wall Street session, the DJIA DOW (+5), S&P 500 SPX (+9), and NASDAQ (+75) are all in the green. For now, equities are trading near all-time highs as the markets digest last week's disclosure of the Biden tax plan.
Mid-April brought a mostly vacant U.S. economic calendar. Today isn't much different, with only a few items released during the premarket hours:
Event                                                                     Actual                Projected            Previous
Core Durable Goods (March)                              1.6%                       1.6%                    -0.3%
Dallas Fed Manufacturing Index (April)             37.3                          NA                       28.9
All in all, this set of stats is fairly solid. Manufacturing continues to improve and it appears as though consumption is picking up as expected. If nothing else, this group of figures suggests that the COVID-19 recovery is progressing.
On the political front, the stock market participants are going to be faced with a game-changer in POTUS Biden's tax plan. There are many tax hikes in the works, namely a boost from 21% to 28% on the corporate tax rate. In addition, capital gains taxes on "wealthy investors" is projected to rise dramatically, from 20% to 39.6% on high earners. One thing is for sure ― the boost in the capital gains tax will bring some bearish pressure to the markets.
U.S. Stock Markets Flat To Open The Week
The DJIA is trading above 34,000 and very near all-time highs. Can the bullish sentiment withstand the coming tax hikes? 
Overview: With April winding down, U.S. stocks are in uncharted waters. Prices continue to trend higher as a lagging USD and COVID-19 recovery are inflating values. One has to wonder when, or if, the markets will enter correction. For now, it's long-or-nothing for U.S. large caps and growth stocks.