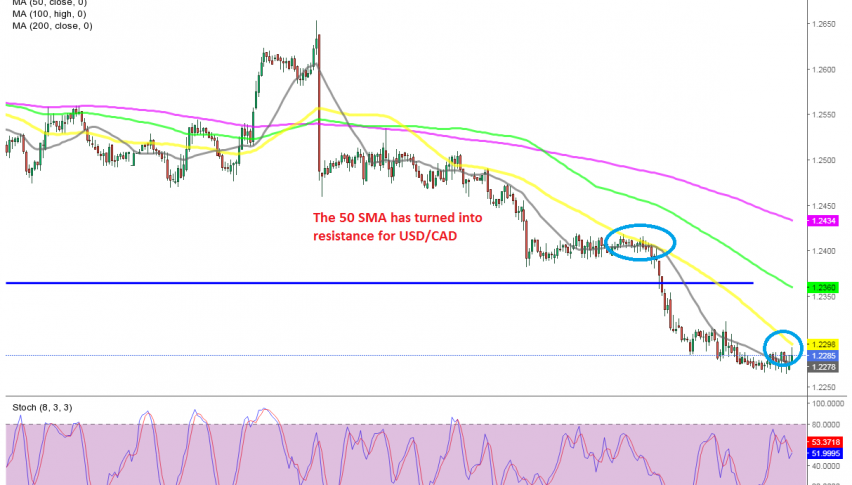 Shorting USD/CAD, After the Canadian GDP Report
USD/CAD turned around in March last year at 1.4660s and it entered a major bearish trend. The price declined to 1.2360 by the middle of March this year, almost exactly a year after the decline started. But started to retreat higher as crude Oil prices were retreating lower, sending the CAD down and USD/CAD up.
Although the 50 SMA brought an end to that retrace on the daily chart and this pair reversed back down. On Wednesday sellers pushed below last month's low and now the price is trading nearly 100 pips lower. The Canadian date such as the GDP report earlier on are helping the cause so we decided to open a sell forex signal after a slight retrace higer to the 50 SMA (yellow). Below is the GDP report for February:
Canada GDP Report, February 2021
Monthly GDP 0.4% versus 0.5% estimate. Last month +0.7%
YoY GDP -2.2% versus -2.3% estimate. Last month -2.3%
14 of the 20 sectors were higher
this is the 10th consecutive monthly increase, although economic activity is 2% below the level observed in February 2020
services +0.6%
goods producing industries -0.2% for the first time since April
preliminary information indicates an approximate 0.9% increase in real GDP for March
retail trade +4.5% following two months of declines. 10 of the 12 sectors were up in February as a result of using of lockdown measures with clothing and clothing accessories up 23.5%, sporting goods, hobby, booking music stores +28.2%, and home and furniture up 11.7%
construction rose 2.0% February with all subsectors up
mining quarrying and oil and gas extraction fell for the first time in six months at -2.8% with two of three subsectors contracting
manufacturing felt -0.9% versus 1.5% gain in January. Both durable and nondurable manufacturing were down in February (durable -0.9% versus +2.2% in January. Nondurable -1.0% in February with four of nine subsectors down)
professional services +1.2%
public-sector +0.6%
other industries +3.5% following five consecutive months of declines. Food services and drinking places rose 4.0%. Transportation fell -2.0%. Wholesale trade fell -1.0%. Utilities +1.3%. Finance insurance +0.4%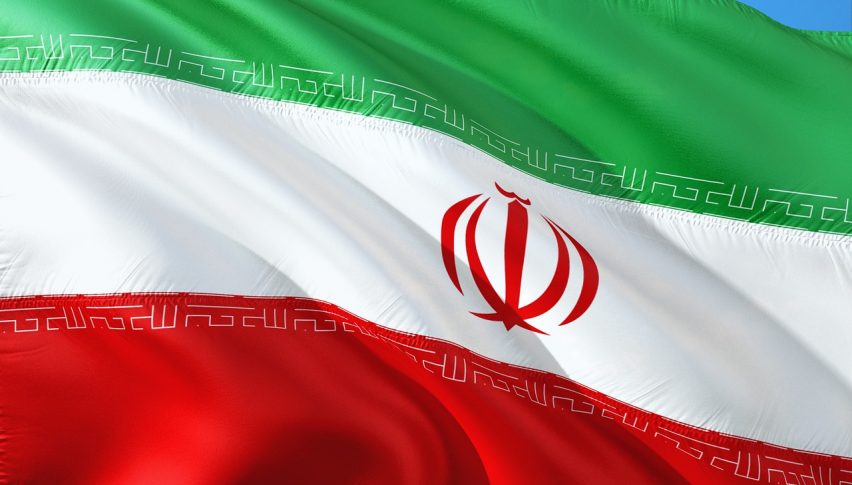 2 days ago
The broad-based U.S. dollar is going to end this week on the bullish track and hovering near 2-month highs after U.S.
4 days ago