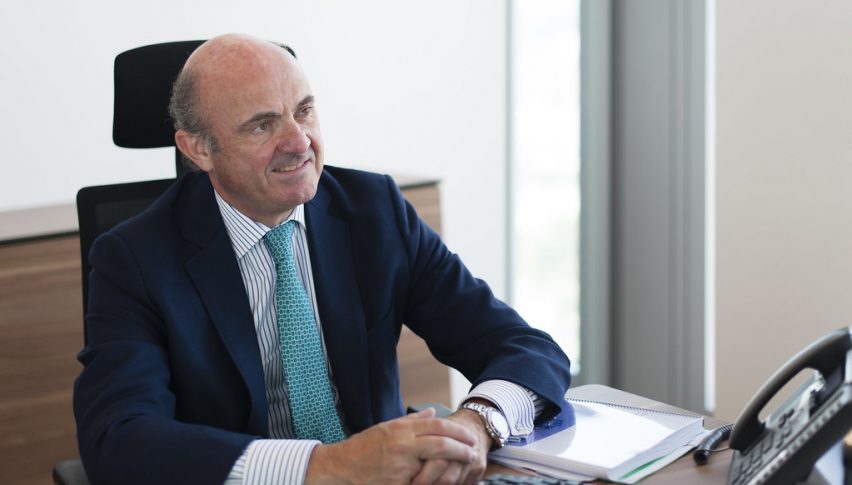 ECB Waiting For COVID-19 Vaccine Rollout, Economic Recovery to Strengthen to Ease Stimulus
ECB's vice president Luis de Guindos has stated that the central bank would consider easing its stimulus efforts once the rollout of the COVID-19 vaccine across Europe strengthens and the economic recovery firms up going forward. de Guindos made these statements in a recent interview with Italian newspaper la Repubblica.
Unlike its major peers the US and the UK, the EU has been slow to distribute the vaccine across its member nations, with less than 30% of its population receiving the first dose so far. According to estimates, to inoculate 70% of its population would take at least until the end of August and any possibility of tightening monetary policy can only be considered after this.
In the interview, de Guindos observes, "The normalisation of monetary policy should go hand in hand with the normalisation of the economy. If by speeding up the vaccination campaign, we manage to have vaccinated 70% of Europe's adult population by the summer and the economy starts to pick up speed, we may also start to think about phasing out the emergency mode on the monetary policy side."
However, he also cautioned that extending monetary easing for too long comes with a whole other set of side effects as far as the economy is concerned. In his words, extending "emergency measures for too long may run the risk of moral hazard as well as the zombification of parts of the European economy."