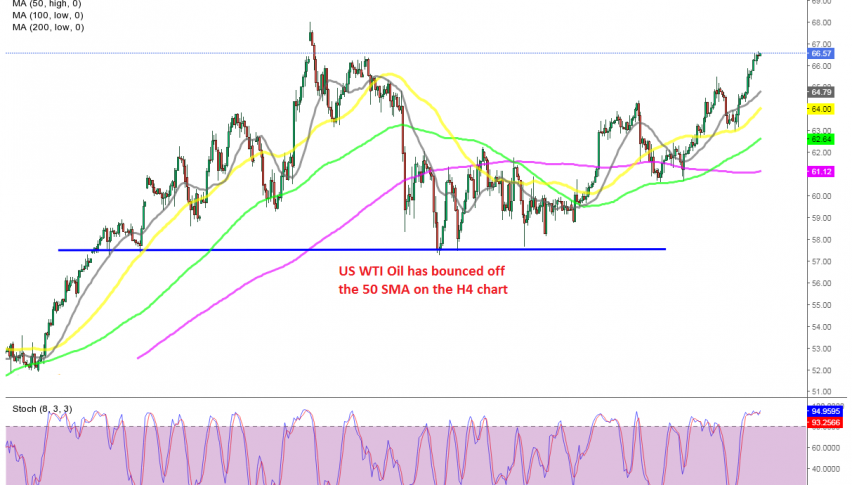 WTI Oil Heads for March's Highs, As it Pushes Above $66
Crude Oil has been really bullish for more than a year now, since US WTI crude reversed from the abyss that it fell in April last year. Crude Oil increased more than $105 until early March, when it got pretty close to the $68 level.
Although, we saw a reversal which took the price down to $57.50s that month. But, Oil formed a base there after bouncing several times off that level. In April the USD turned bearish again and crude Oil turned bullish, despite the decision from OPEC+ to increase production quotas.
The booming US economy and manufacturing across the globe is helping the demand for Oil, so the prices have been going up. Moving averages which were providing resistance during the retreat, have turned into support, holding on pullbacks lower.
The 100 SMA (green) was providing support on the H4 chart at first, then the 50 SMA (yellow) turned into support. US WTI crude Oil has bounced more than $3.50 higher off the 50 SMA this week and seems to be heading for the previous highs at $0.68. So, buyers remain in charge here and we will try to buy pullbacks lower at moving averages, whenever we see one.