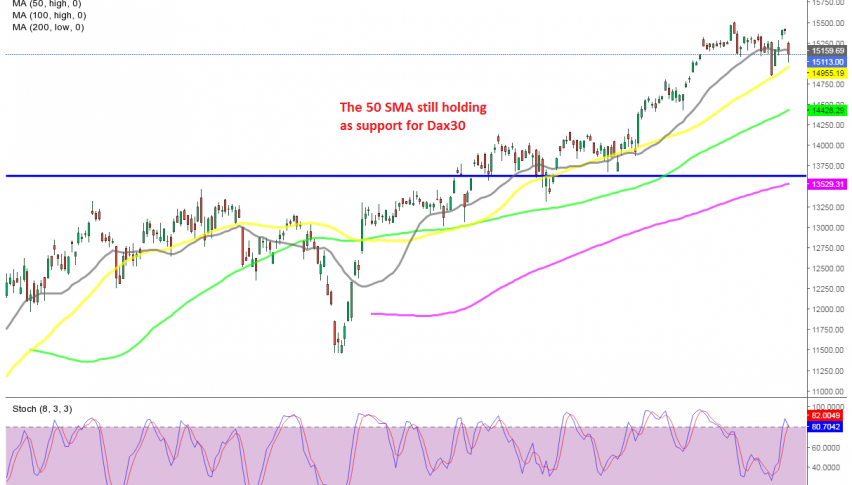 Should We Go Long in Dax30 Again, After the Pullback in Stocks Yesterday?
Stock markets continue to remain bullish in the long term charts. The bullish momentum also being fuelled by the excessive amounts of cash that has been thrown out into markets by central banks and governments to fight the effects of the coronavirus restrictions.
As a result, stock markets continue to make record highs as buyers remain in control. Although, there have been the sporadic pullbacks, which in fact have been great opportunities to go long on stock markets.
Dax30 Live Chart
We opened two buy forex signals in the German index Dax30 this month, during the previous retreat lower to the 50 SMA (yellow) on the daily chart. Earlier today, we saw another pullback in stock markets, after opening with a bearish gap this morning, which sent Dax back to 15,000 points almost.
But it seems like the 50 SMA is holding as support once again, as sellers seem scared today. The selling stopped and the price is around 150 points higher now, so the bounce is already underway. This would have been another good opportunity to buy DAX , but i would like to buy right at the 50 SMA. So, if the retreat continues to that moving average, we will go long on Dax, which you can follow in our forex signal page.