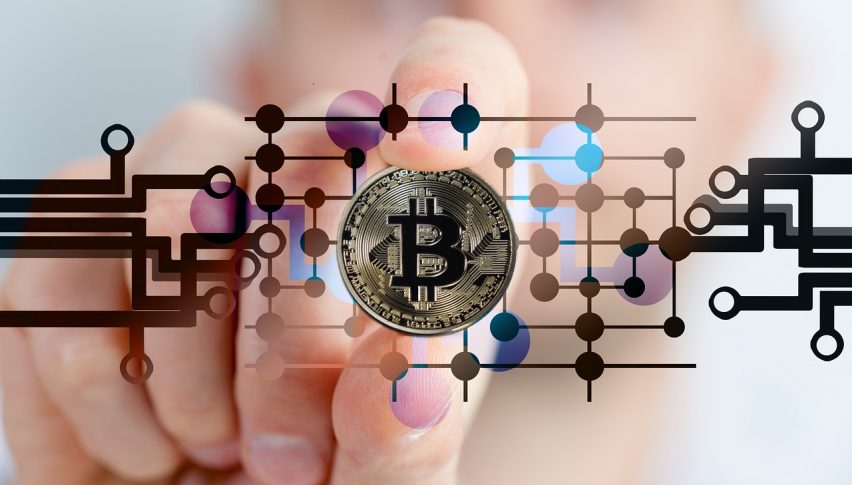 Big-Round-Numbers In Play For Bitcoin, Polkadot
The past 24-hours have been quiet on the cryptocurrency front. Bitcoin BTC (-2.16%) has shown modest volatility, while altcoins Polkadot (+3.84%), Ripple XRP (-5.33%), and Tron (-4.41%) have been slightly more active. At this point, one has to wonder if crypto traders are exercising caution ahead of next Monday's U.S. tax deadline.
Over the past few days, there have been two stories facing the cryptosphere that may have profound impacts down the line. Here's a brief look at each:
NFTs:

On Tuesday, Christie's auction house sold nine CryptoPunk NFTs for

$16.9

million. The sale has garnered extensive media coverage and suggests that the NFT craze is in full swing. Christie's is planning to hold its third NFT sale on Friday for American model Emily Ratajkowski.

FDIC:

At an early-week speaking engagement with the Federalist Society, FDIC Chair Jelena McWilliams directly addressed the crypto/banking relationship. To paraphrase McWilliams:

"At the FDIC, we have been watching developments closely, and plan to issue a request for information to learn more about what banks are doing in this space [crypto]."

So, it looks like the U.S. financial authorities are in agreement — it's time to get serious about crypto regulation.
For Bitcoin and Polkadot, these stories are peripheral. But, they do suggest that public interest in crypto remains near all-time highs and the U.S. government is preparing to get involved.
$55,000 The Key Number For Bitcoin (BTC)
For the past day or so, Bitcoin has been in a logjam near $55,000. Although prices are holding firm in bullish territory, it looks like BTC is stuck between $60,000 and $50,000. In the coming days, be on the watch for a break from $55,000 toward one of these periodic extremes.
Polkadot (DOT) Stumbles At $40.00
Following April's vicinity test of $50.00, Polkadot has fallen about 20%. Now, prices have entered consolidation near the $40.00 level.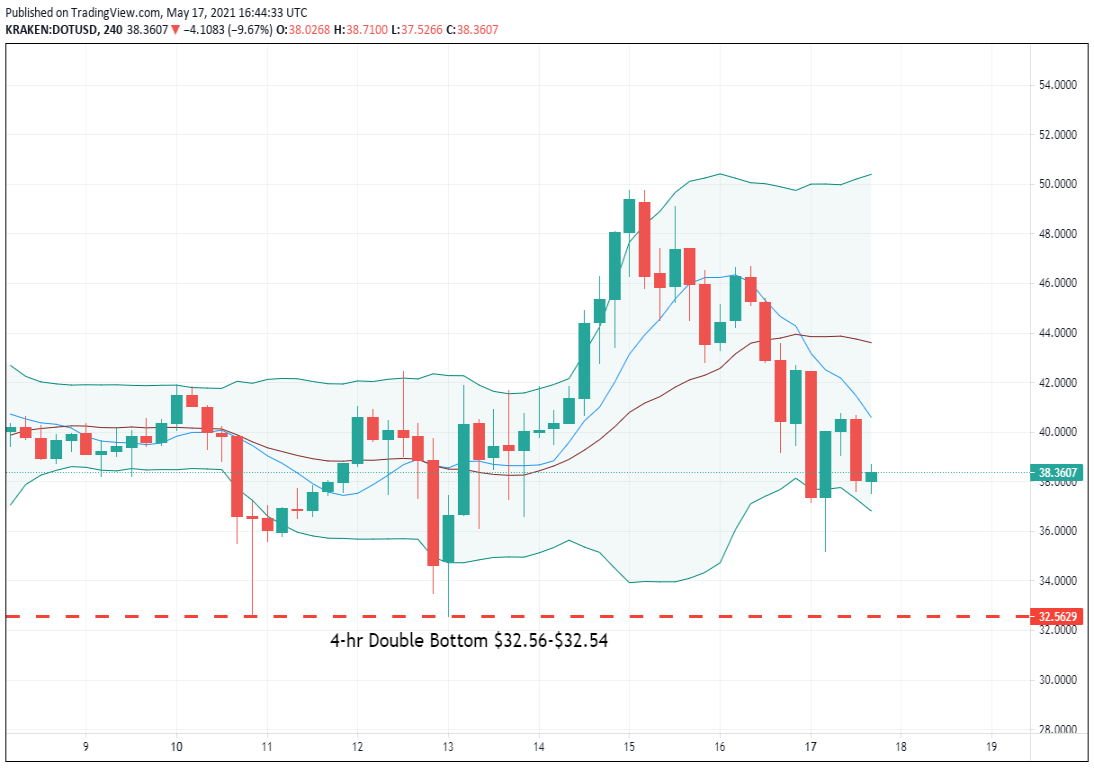 Like Bitcoin, Polkadot is struggling to move too far from a key number. In DOT's case, the $40.00 handle is the 5000-pound elephant in the room. However, as long as price holds above $38.67, a short-term bullish bias for DOT is warranted.