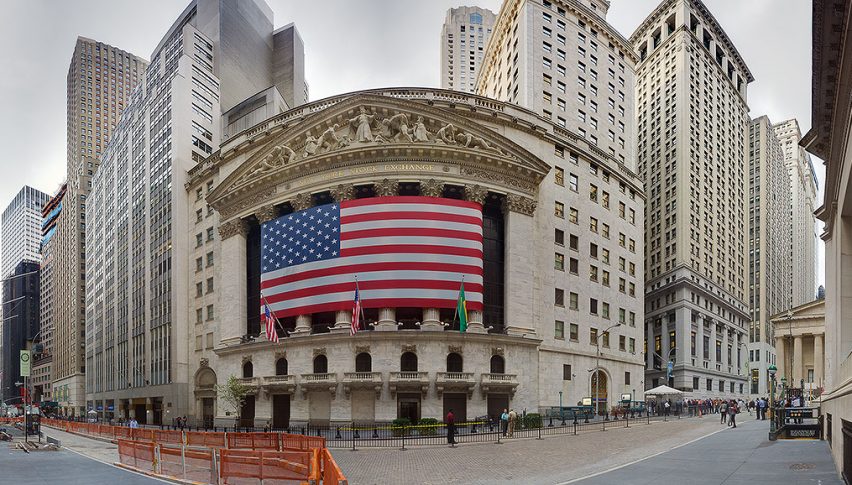 Inflation Fears Prompt Retracement In U.S. Stocks
Inflation is the word-of-the-day on Wall Street as today's U.S. CPI numbers have hit 13-year highs. At the midpoint of the equities trading day, the DJIA DOW (-418), S&P 500 SPX (-63), and NASDAQ (-305) are all deep in the red. Today's bearish action is a continuation of Tuesday's weakness. The damage has been the worst for the NASDAQ, which is down more than 2% on the session.
Without further ado, here are the inflation figures from April:
Event                                             Actual                     Projected                 Previous
Core CPI (YoY, April)                     3.0%                           2.3%                           1.6%
Core CPI (MoM, April)                  0.9%                            0.3%                          0.3%
CPI (MoM, April)                           0.8%                            0.2%                          0.6%
CPI (YoY, April)                             4.2%                            3.6%                           2.6%
This collection of CPI numbers has grabbed the attention of Wall Street and it's going to be interesting to see how the Fed handles the new data. Inflation is definitely on the uptick, led by a massive spike in the price of agricultural commodities. Corn and soybean futures are trading to levels not seen since the financial crisis of 2012; crude oil is also near multi-year highs. At this point, one has to wonder if Jerome Powell and the FOMC will stick with their "transitory" inflation narrative or go hawkish.
Inflation Spikes, Stocks Lag
For the second consecutive session, American large caps are taking it on the chin. For the DOW, values have fallen beneath 34,000.
Overview: Is this the beginning of the end for the post-COVID-19 panic equities rally? It's certainly possible. Inflation is on its way up and commodity prices will pose major economic challenges over the summer months. However, the CME Fedwatch index is only assigning a 9% chance of a ¼ point rate hike by the end of 2021. This suggests that the Fed will let inflation run over the intermediate-term. On the other hand, the CBOE volatility index (VIX) is quickly on the rally, now reading near 25. If Wall Street's "fear gauge" continues to move higher, a mass exodus from risk assets may come sooner than we think.