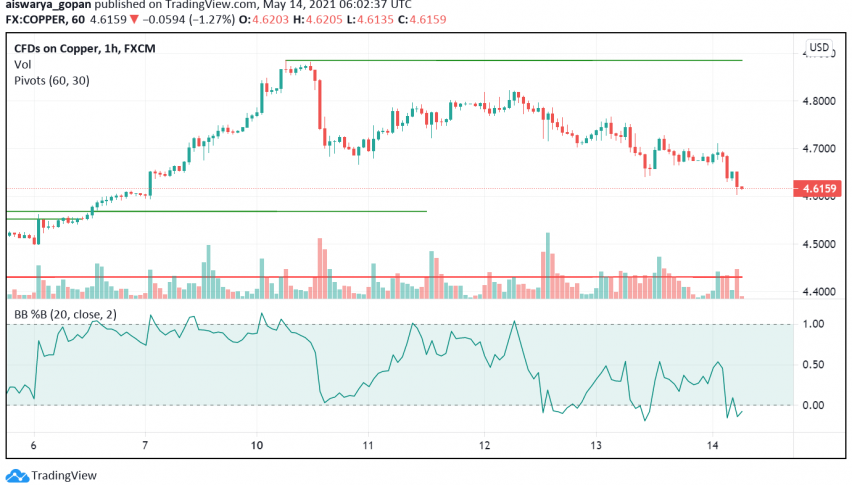 Copper Prices Drop, Set For Weekly Loss After Touching Record High
COPPER prices are set to end their first week in red in more than a month, as markets remain concerned about tightening credit and China's plans to cap commodities' prices. The three-month copper traded on the London Metal Exchange (LME) has lost around 0.9% of its value so far this week, including the latest 0.2% decline.
Meanwhile, the June copper contract traded on the Shanghai Futures Exchange has also weakened by 1.3%. The industrial metal turned bearish after China posted a more steep drop in new bank loans even money supply grew at the slowest pace seen in almost two years – both developments that could potentially hurt businesses.
Copper had started this week on a strong footing, with its price soaring to a record high on Monday. However, the decline started soon after as China announced a plan to monitor and counter surges in commodity prices. Although the nation's state council failed to offer details on how it would act on such developments, the possibility that China could cap commodities' prices soured the sentiment among traders and sent the metal lower.
In addition, uncertainties surrounding global economic recovery, especially as leading emerging markets like India and Brazil grapple the latest waves of the pandemic have also turned markets wary. Copper had previously touched record highs after climbing higher for the past several weeks on optimism that economies worldwide would recover quickly from the pandemic and the resumption in economic activities would spur demand for the metal in the coming months.