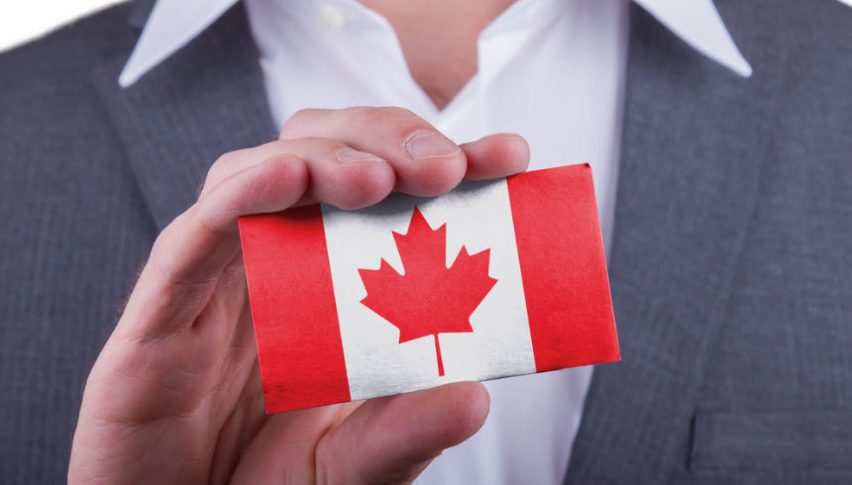 2017's Low Proving To Be A Key Level For The USD/CAD
The Greenback is struggling to find solid ground against the majors, with a trending EUR/USD (+0.51%) leading the charge. Other key forex movers have been the GBP/USD (+0.44%), USD/JPY (-0.21%), and the whipsaw USD/CAD (+0.03%). At this point, it appears that falling U.S. construction starts have hurt sentiment toward the Greenback.
This morning brought a collection of peripheral American construction reports for April. Here's a look at the highlights:
Event                                                     Actual                    Projected                 Previous 
Building Permits (MoM, April)             0.3%                          NA                            1.7%
Building Permits (April)                        1.760M                     1.770M                    1.755M
Housing Starts (MoM, April)                 -9.5%                         NA                           19.8%
Housing Starts (April)                            1.569M                     1.710M                     1.733M
Judging by this group of figures, the American construction industry took a breather in April. Perhaps extreme materials costs and labor shortages prompted developers to reevaluate current conditions. However, there may be relief on the materials front as lumber futures are in the red for a sixth consecutive day. Despite the recent pullback, lumber prices are still up 85% in 2021 and 280% over the past year. Given the inflation in lumber prices, one has to wonder just how long the American real estate boom of 2019/21 will last.
For the USD/CAD, 2017's low is generating heavy two-way action. Let's take a look at this level and what to expect from the Loonie for the rest of the week.
USD/CAD Takes Out 2017's Low
In a Live Market Update from last week, I outlined a buying opportunity for the USD/CAD from just above 2017's low (1.2061). The trade turned out to be a breakaway winner, producing 45 pips profit. 
Overview: Today's $1.00+ pullback in WTI crude oil has generated whipsaw action in the USD/CAD. The weekly oil inventory reports are coming up in the next 24-hours―it'll be interesting to see if the Loonie can leave the 1.2060 area on the API and EIA releases.
With the next Fed Announcements scheduled for 16 June, it is a bit surprising that the Greenback isn't catching more bids. The recent uptick in inflation has prompted the CME FedWatch Index to price in an 11% chance of a ¼ point rate hike by the end of 2021. While this isn't much, it is up from 8% yesterday and 10.0% last week. For now, it appears that forex players are taking Jerome Powell at his word when he says that no policy moves are planned until at least 2022.