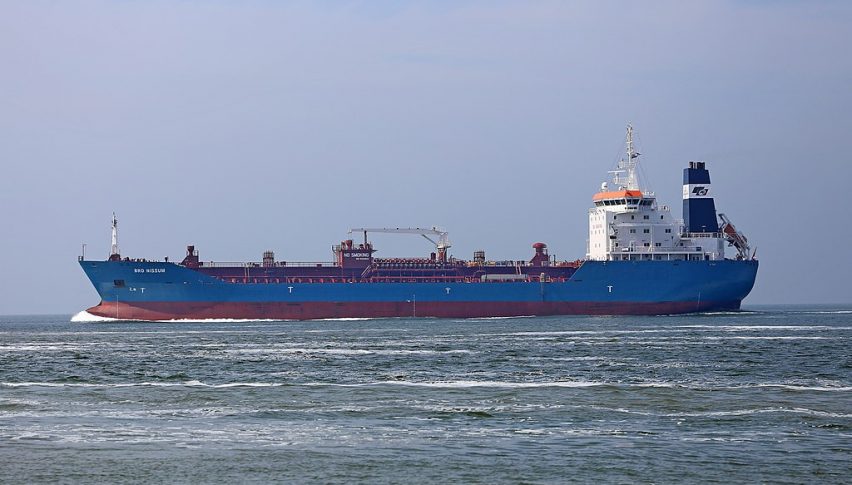 Crude Oil Supplies Up, EIA Reports 1.321 Million Barrel Build
The weekly crude oil inventory cycle is in and U.S. supply is on the build. Earlier, the U.S. EIA reported a surprise 1.321 million barrel week-over-week increase. This figure comes on the heels of Tuesday's API number, which showed a 0.620 million barrel spike. July CME WTI futures have responded in a bearish fashion, off nearly $2.00 on the session.
Over the past several days, rollover from the June to July WTI futures contract has been in full swing. As it now stands, July WTI is being traded at 10/1 volume split over June. Aggregate volumes are robust, with July WTI closing in on 500,000 contracts having already changed hands.
Aside from the modest week-over-week build in supply, talks between U.S. and Iran have prompted bearish energy market sentiment. If successful, the U.S./Iranian talks could bring more crude oil to the global market. However, given the heightened tensions between Israel and the Palestinians, the ultimate impact of the U.S./Iranian talks on energies is debatable. 
WTI Crude Oil Falls, $60.00 In View
For most of 2021, WTI crude oil has been in a steep bull market. Now, we are witnessing a significant retracement. $60.00 is coming back into play and may be tested as downside support.
Overview: The initial three days of this trading week marks the first weekly decline of more than 3% since early April. Of course, we still have Thursday and Friday to go, so the losses may not stand. At this point, a long-term bullish bias toward WTI crude oil is warranted. Nonetheless, the current two-day losing streak has been severe, plunging prices upwards of 5%. If we don't see WTI find solid ground ahead of Friday's closing bell, it may be time to reconsider which direction this market is headed in the coming month.