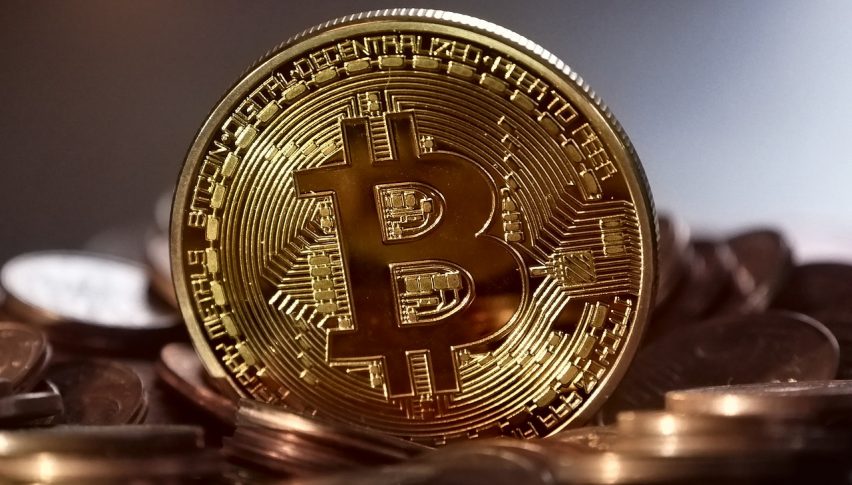 Macro Fibonacci Support In View For Bitcoin (BTC)
It has been a challenging week for cryptos and the heat is still on. The asset class has been hit hard over the past 24-hours, led by selloffs in Ripple XRP (-18.62%), Bitcoin BTC (-4.87%), and Ethereum ETH (-7.31%). The bearish action in Bitcoin has produced a test of a key long-term Fibonacci support level.
In addition to the pressure on the major coins, leading altcoins have taken a beating as well. Big losses in Tezos (-13.5%), Dogecoin (-14.45%), and Tron (-16.79%) have paced decliners. For the time being, it appears that China's crackdown on cryptocurrencies remains the primary market driver. Here's where the situation currently stands:
Last Friday, China's Sichuan province ordered all crypto miners to cease operations. Sichuan is one of the leading BTC mining hubs in all of China.

On Monday, the People's Bank of China (PBoC) issued strong warnings to financial institutions regarding the facilitation of cryptocurrency activities. Reports stated that the PBoC urged Alipay to avoid providing services related to crypto, including account openings, clearing, and settlements.
All in all, these stories out of China have placed immense pressure on crypto. Currently, it is unclear when or if the selling will recede. Now, let's take a look at the macro Fibonacci support level in play for Bitcoin.
Bitcoin Tests Macro Fibonacci Support
Earlier, Bitcoin pricing came within $1000 of testing the macro 62% Fibonacci retracement level at $27,152. This is a key technical area; as long as prices hold above $27,152, the long-term bullish trend in BTC is alive and well. If the 62% Fibonacci gives way, be ready for BTC to quickly test $25,000 and $20,000.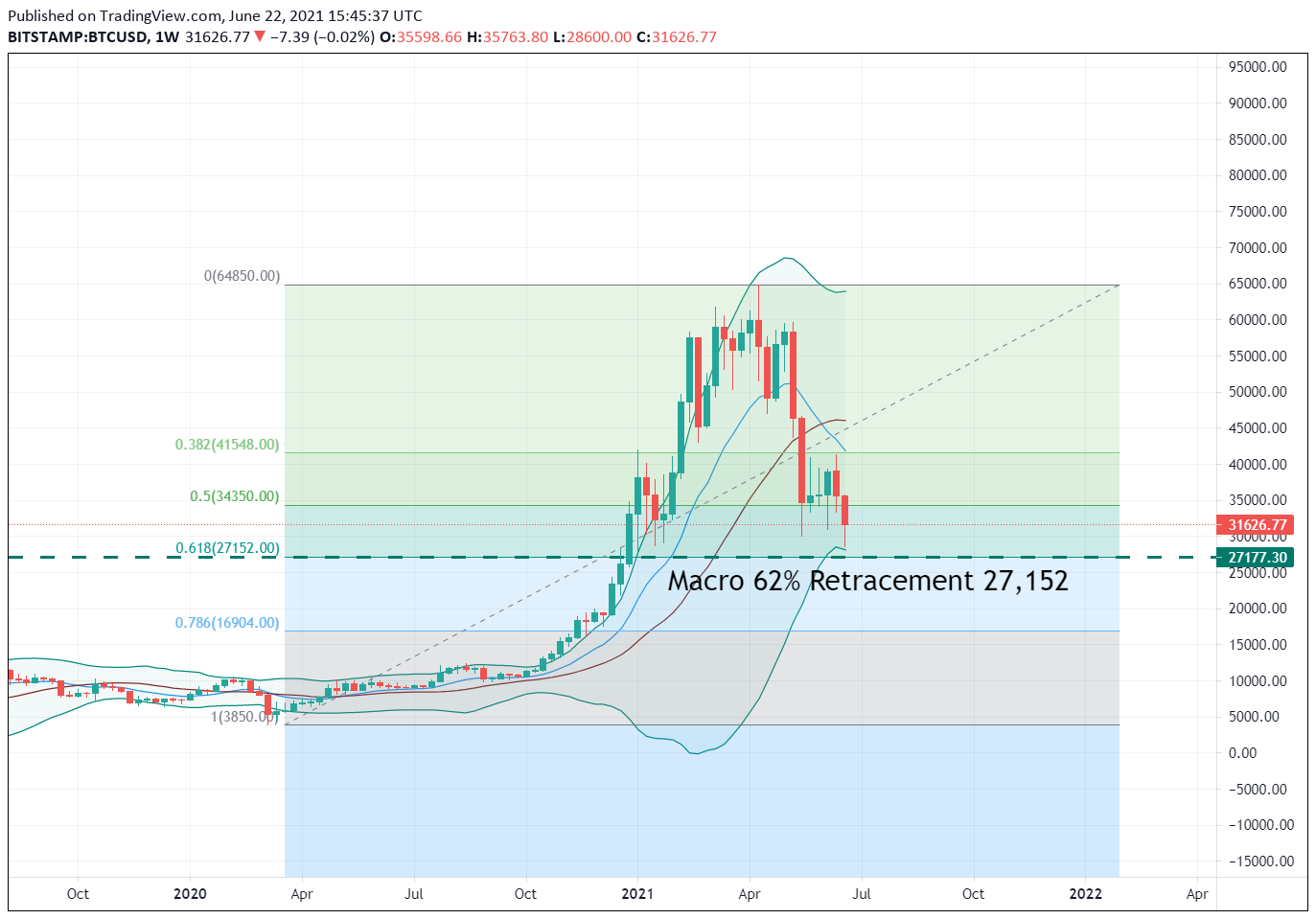 Overview: The summer of 2021 has been an active period for Bitcoin. Now, it looks like the long-term bull run is in jeopardy. However, prices are back above $30,000 and holding north of Fibonacci support. Perhaps the worst of the fallout from China's new regulations has passed; the next 48 hours are going to be crucial for BTC.