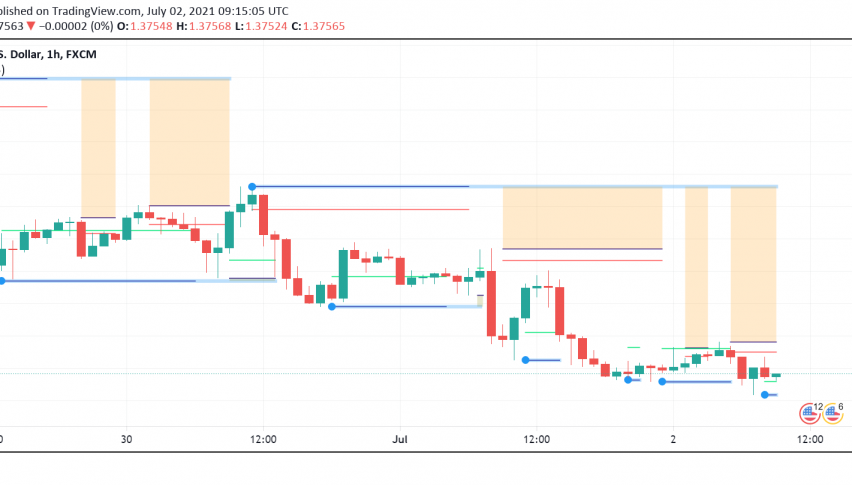 GBP/USD Drops to Two Month Lows – Strong Dollar, BOE Gov Comments Weigh
GBP/USD is trading at the lowest level seen since two months, facing bearish pressure not only due to a recent strengthening in the US dollar but also in the wake of recent dovish comments in BOE Governor Andrew Bailey's speech at the Mansion House. At the time of writing, GBP/USD is trading around $1.375.
During the previous session, Bailey cautioned against tapering off monetary stimulus measures until economic recovery was well established. Like his American counterpart, Bailey also added an observation about inflationary pressures, expecting their effects to be temporary.
After posting one of the best performances across G10 currencies in the past few weeks, the previous week saw the Cable turn the most bearish among the lot. The downtrend was triggered following the most recent BOE meeting in which the central bank made no change to its stimulus initiatives and forecast inflation to exceed 3%. However, the central bank expressed no worry about inflation overshooting its target, maintaining that its spike would be temporary.
In addition, GBP/USD is also facing downward pressure owing to the recent spike in coronavirus cases from the delta variant as well as from the newly discovered lambda variant. The resurgence of cases could not only delay plans of full reopening of the UK economy but has also forced some European nations to impose bans on the entry of unvaccinated British citizens, clouding the outlook.
Over the past week, the UK has reported a 46% increase in the number of fresh COVID-19 infections, with the total nearing 120k. Government officials continue to maintain their intention to go ahead with July 19 as the deadline for complete reopening, but health experts are cautioning against such a move.