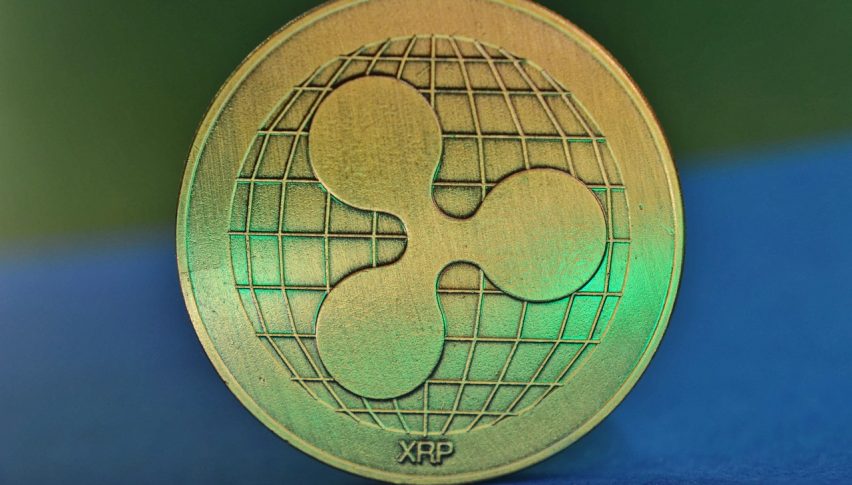 Ripple (XRP) Looking Weaker Than Other Cryptos, With the Ongoing SEC Battle
Ripple Labs is stuck in a legal battle with the US securities authority SEC; the SEC insists that Ripple XRP is acting as a security while Ripple rejects that claim. The battle has been going on for many months now, and it will probably continue for many months to come, and this seems to be weighing on Ripple.
Other cryptocurrencies have made considerable gains since the latest dip in June, while Ripple has barely crawled for about a month. In fact, it seems like Ripple coin will probably resume its decline again, since the 20 SMA (gray) is not letting it turn bullish. Instead, it continue to push the highs lower, keeping the XRP/USD subdued.
Barclays UK, the British branch of the financial institution, has suspended all debit and credit card payments from the UK to Binance, referencing the recent decision by the Financial Conduct Authority (FCA) to ban Binance from operating in the UK. This also affects Ripple.
 The 20 daily SMA keeps pushing the XRP/USD down
Ripple's CTO, David Schwartz, responded on Twitter, to a message from the Barclays UK Help account, emphasizing the importance of freedom of choice, in light of the negative repercussions of the FCA announcement.
He is quite right! Banks and intermediaries are taking too much authority into their own hands, deciding what people can spend their money on and what not, or where their customers can and can't make transfers to. One of the main attributes of the crypto ecosystem is that it transfers more control to the users, enabling them to decide what to do with their money, without stressing about controls by governments and regulatory agencies that use concepts such as "safety" to justify intrusive measures.
So, the decision by Barclays seems like an effort by governments and their regulatory agencies (the establishment) to prevent a loss of control and tracking ability, through as much restriction of crypto as possible. We will see how this war progresses from here, but I'm sure freedom will win i the end. For now, Ripple is under pressure, as explained in our 2021 Ripple forecast, while other cryptos are starting to look bullish.