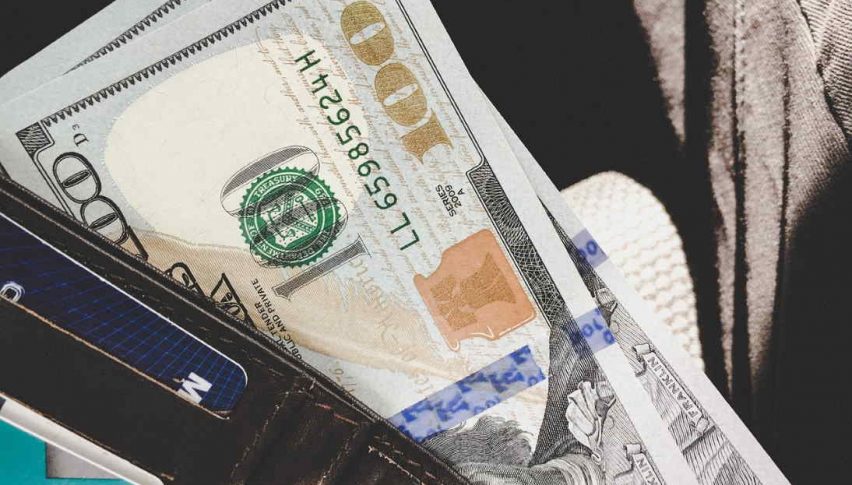 USD Rallies As June's CPI Figures Spike
The Greenback is showing signs of life as U.S. CPI has hit its highest rate of change since 2008. With only a few hours left in the forex session, the EUR/USD (-0.68%), USD/JPY (+0.37%), and USD/CHF (+0.46%) are the big movers and shakers. Today's CPI figure and comments from Fed member Mary Daly have driven bullish sentiment toward the USD.
On the inflation front, this morning's CPI figures have grabbed the attention of the markets. Here are the highlights:
Event                                               Actual                   Projected           Previous
Core CPI (MoM, June)                     0.9%                        0.4%                    0.7%
Core CPI (YoY, June)                       4.5%                        4.0%                    3.8%
CPI (YoY, June)                                5.4%                        4.9%                    5.0%
CPI (MoM, June)                             0.9%                        0.5%                     0.6%
As you can see, consumer prices are up across the board. In fact, the CPI number for June rose at its fastest pace in 13 years. The leading components were upticks in used vehicle costs, food, and energy. This is a fairly major move and one that is likely to prompt a more serious dialogue toward abandoning QE unlimited at the late-July FOMC meeting.
Of course, the Fed is sticking to its optimistic stance on inflation. Earlier, San Francisco Fed President Mary Daly made a few interesting remarks in a CNBC interview:
On inflationary pressures:

"Right now, it [inflation] really remains steady in the boat; don't read too much out of any month of data."

On the tapering of Fed asset purchases:

"This is absolutely the time to start doing that, having those conversations. My own view is we'll probably be in a good position to taper at the end of this year or early next."
So, Daly is holding the Fed's "transitory" line following this morning's CPI report. However, one has to wonder how long before a more hawkish tone toward reigning in consumer prices will be taken.
EUR/USD Plunges Following Hot CPI Number
The bears are in full control of the EUR/USD, with rates plunging more than ½ a percent on the session. Rates have returned to the 1.1800 handle as the forex prices June's CPI.
Overview: For the time being, the 1.1800 area is a key technical zone of two-way action. If it gives way, then yearly lows at 1.1704 are likely to come into play very quickly. Should this scenario play out, a long trade recommendation I issued last week will likely go live. Feel free to check it out here.