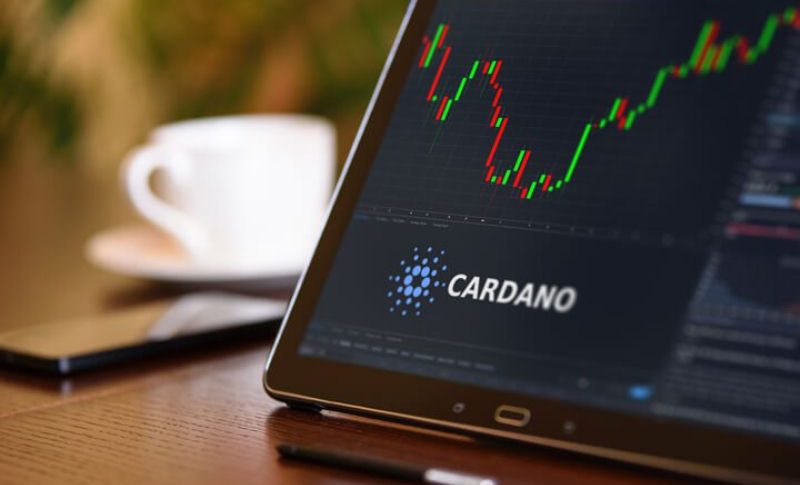 Cardano (ADA/USD) Breaks Below all MAs, but the Support Holds Within the Range
Cardano turned quite bullish this year, following the rest of the crypto market higher, although for about two months, during March and April, we saw a stagnation, with the price trading sideways within a range. The range stretched roughly between $1 and $1.50, but the breakout came to the upside in May, as Cardano followed Ethereum higher, while Bitcoin and the largest part of the market stagnated during that period.
Cardano (ADA) Technical Analysis
But the crash had come by the middle of May, sending the ADA/USD crashing lower. Initially the 100 SMA (green) turned into support for this digital currency, but it was broken during the second wave of crypto selling in June, and sellers pushed the price down to the 200 SMA (purple).
The price bounced off there after a doji candlestick, which is a bullish signal after the decline, but the 100 SMA (green) which came at $1.50 turned into resistance at the top. In the last two weeks, the sentiment in the crypto market has turned really bearish again, with China escalating the crackdown on cryptocurrencies.
The bottom of the range at $1 held once again in ADA/USD
That sent the ADA/USD below the 200 daily SMA, but today we are seeing a bounce off the support level at $1 again. So, it seems like we might see Cardano climb to the top of the range again. In fact, if the sentiment turns bullish in the crypto market and remains so, Cardano might be one of the front runners, since fundamentally, things look quite promising.
Cardano recently announced that it has successfully implemented the Alonzo White Hard Fork. A message posted on Twitter confirmed that the network was now making blocks successfully and there had been no problems with the hard fork so far.
Bitrue, which is a cryptocurrency exchange, announced that it would become the first exchange to support native assets on the Cardano ecosystem, starting with the Occam.fi native token (OCC), that was issued as both a Cardano native token (OCCADA) and an ERC-20 token on Ethereum. Bitrue's support for the Cardano Native Token (CNT) represents the first time that a Cardano-based token has been made available for trading on an exchange. So, let's see if the bullish momentum will continue in cryptocurrencies after this bounce.
The trading range is getting extremely tight for Shiba Inu and Dogecoin, suggesting a breakout
7 hours ago