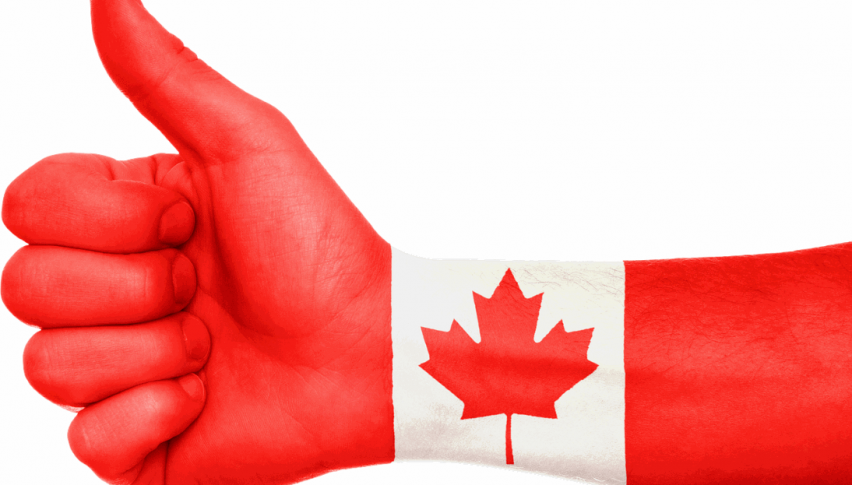 Weekly Fibonacci Support On The Horizon For USD/CAD
This week has been one of the more active periods in recent memory for WTI crude oil. Prices have crashed and recovered, trading between $71.40 and $65.01. Subsequently, the $6.00+ WTI trading range has led to whipsaw conditions in the commodity-driven USD/CAD. At press time, the Loonie's four-day valuation is off slightly, down -0.24%.
Today's U.S. economic calendar is headlined by the weekly jobless claims numbers. While the importance of these reports isn't what it once was, the U.S. labour market continues to be heavily scrutinized. Here's a look at this morning's key reports:
Event                                                              Actual                   Projected                 Previous
Continuing Jobless Claims                           3.236M                  3.100M                     3.265M
Initial Jobless Claims                                      419K                       350K                         368K
Chicago Fed Activity Index (June)                 0.09                         NA                             0.26
All in all, this data set suggests that U.S. economic activity is slowing down. Initial Jobless Claims came in well above both projections and the previous release. However, Continuing Jobless Claims fell week-over-week, but did miss expectations. At the end of the day, the labor market continues to improve but is showing signs of fatigue; some workers are dropping off the unemployment rolls while others are just entering the jobless fray.
For the USD/CAD, it has been a quiet session as forex players have taken a breather since Wednesday's trend day down.
USD/CAD Approaches Weekly Support Level
Since late-May, the USD/CAD has moved steadily higher. The rally has surprisingly come amid robust crude oil pricing and dovish Fed policy. Now, it appears as though the bullish trend is set to be challenged.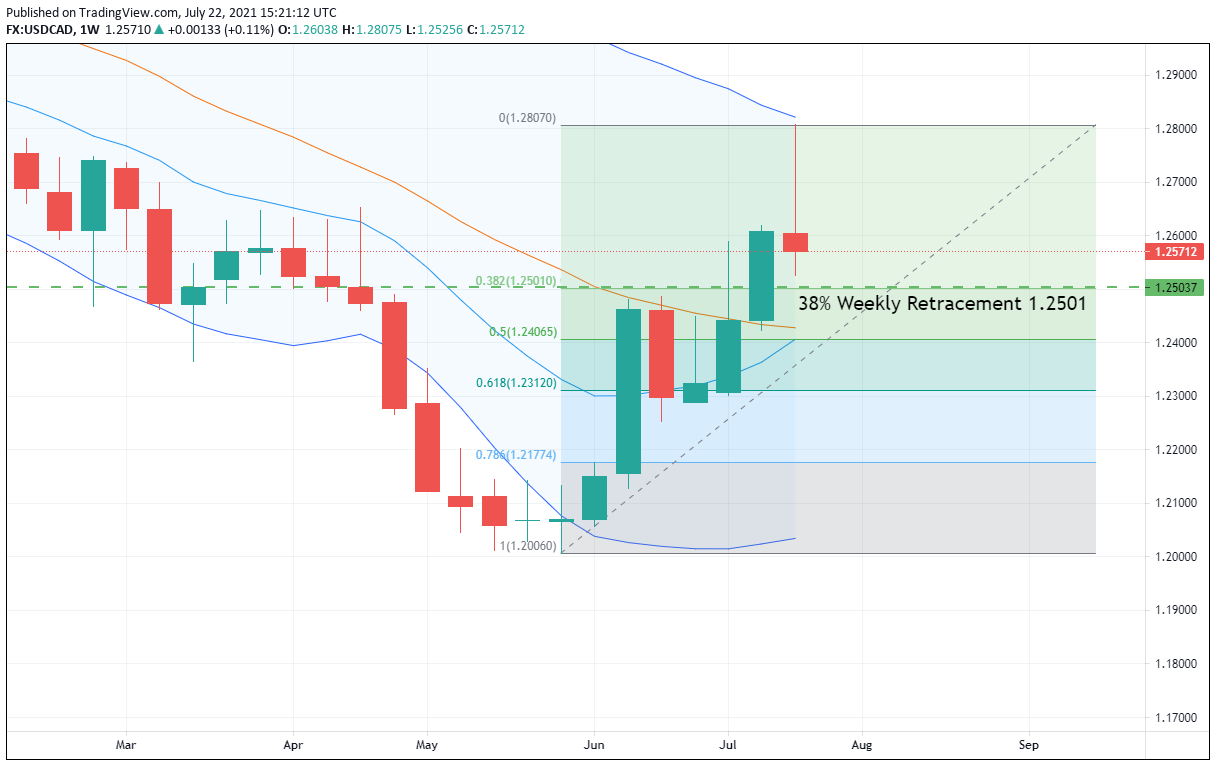 Bottom Line: As long as 1.2807 is a viable swing high for the USD/CAD, the key level to watch is the weekly 38% Fibonacci Retracement (1.2501). This technical level coincides with the 1.2500 value area which has historically generated heavy two-way action.
Until elected, I'll have buy orders in the queue from 1.2509. With an initial stop loss at 1.2469, this trade yields 40 pips on a 1:1 risk vs reward ratio.