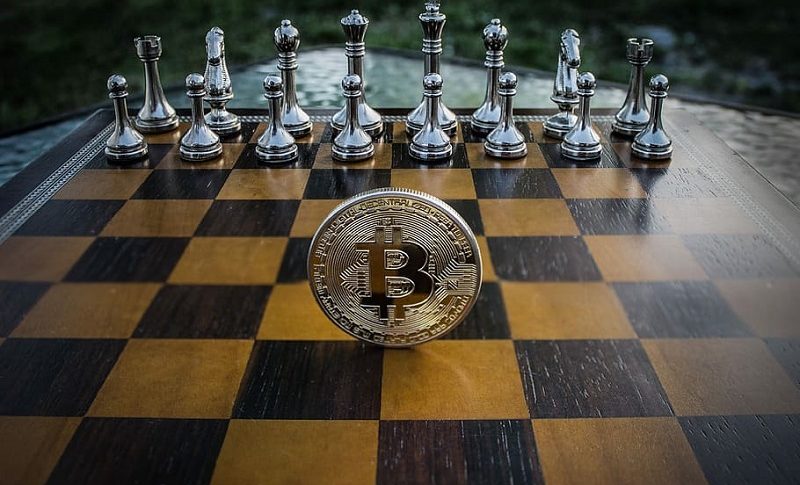 Cryptos Survive the Dive, But Further Tests Lay Ahead
It seems like cryptocurrencies have survived the bearish momentum that encapsulated them during the past three weeks. They have bounced higher in the last few days, first making a decent reversal on Wednesday, with Bitcoin bouncing more than $3,000 that day, then the second bounce came yesterday.
No Bullish Signs in Crytocurrencies in July
Bitcoin fell below $30,000 earlier this week, after the cryptocurrency market had been really bearish all this month, without being able to make a bullish retrace. So, the price was just sliding lower across all cryptos and even the ones which were trying to hold up somewhat in previous weeks, such as Binance coin BNB and Maker MKR fell lower.
The only one cryptocurrency which has really been bullish this month, the Axie Infinity token AXS retreated lower, but then bounced back up in the second half of the week, as cryptocurrencies reversed. The most bearish sign was the daily close below $30,000 in Bitcoin.
The price had dipped below $30,000 a couple of times before, but bounced up immediately, closing above that level and showing that there was strong buying interest down there. This time it was different, BTC/USD fell below that major support level after being really bearish for two weeks and stayed there. Whoever was long on Bitcoin from before should have been pretty worried.
Bitcoin Technical Analysis – BTC/USD Daily Chart
Bitcoin testing the 50 daily SMA if it will hold again
But, they should be more relaxed now after the unexpected jump, considering the price action this month. Bitcoin has continued the bullish momentum and today it touched the $34,000 level according to my crypto broker. Cryptocurrencies have all turned bullish  although we don't know how long this bullish momentum will last, because the war on cryptocurrencies is still pretty much on and escalating, with China going after cryptocurrencies, while getting ready to launch it's own crypto, the digital Yuan.
Bitcoin moved above the 20 SMA (gray) on the daily chart which was acting as resistance this month, but now faces the 50 daily SMA (yellow) which has been the ultimate support and resistance before. Besides that, Bitcoin is overbought on this time-frame now, as the stochastic indicator shows. We can see from the chart above that Bitcoin has reversed down whenever this indictor has become overbought before. So, chances are high that Bitcoin might reverse back down again from here.
Ethereum Technical Analysis – ETH/USD Daily Chart
Ethereum facing the 50 daily SMA as well now
The situation in Ethereum is quite similar; ETH/USD was testing the support area around $1,730-50 and has moved above $2,100. But, it is also facing the 50 SMA (yellow) on the daily chart now, which has been pushing the price down this month. So, we might see another reversal down in cryptocurrencies off the 50 daily SMA soon, but I think that buyers have gained confidence now and the was on cryptos won't be able to erase this market and traders and companies are starting to realize that.
Major Companies Starting to Accept Cryptocurrencies
Amazon has posted a job listing for a Digital Currency and Blockchain Product Lead, whowill work in the payments acceptance and experience team to "own the vision and strategy for Amazon's Digital Currency and Blockchain strategy and product roadmap." This means that Amazon is going to start accepting cryptos soon, which is positive news for all the market.
Besides that, JPMorgan has announced that it will expand cryptocurrency trading beyond very rich clients to all of its wealth management clients. This makes it the first major financial institution to expand cryptocurrency services to retail clients. So, the situation is improving for cryptos and now the outlook doesn't look as gloomy as a week ago. We will wait for the final reversal down in Bitcoin and will try to  buy around $30,000-$31,000,if that support area holds.