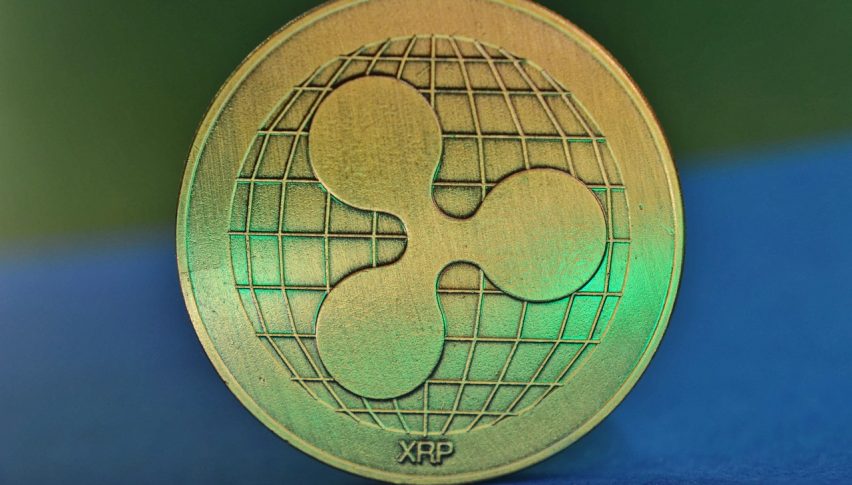 Cryptos Open Mixed, Ripple (XRP) Challenges $0.75
Crypto traders are off and running for the week amid whipsaw conditions. Over the past 24 hours, Bitcoin BTC (-3.52%), Ethereum ETH (+3.28%), and Ripple XRP (-0.34%) have produced mixed returns. In the case of XRP, the market is consolidating in the neighborhood of $0.75. With no huge market movers expected in the coming hours, XRP is likely to rotate near this level for an extended period.
The summer of 2021 has been a key period for the U.S. Senate and cryptocurrencies. In a series of Live Market Updates from last week, I broke down the new $1 trillion infrastructure bill and its tax application to cryptos. Since then, there have been several amendments to the bill. One of which provides an official definition of a "crypto broker." Here's the new definition:
"Any person who is responsible for regularly providing any service effectuating transfers of digital assets on behalf of another person."
That's a pretty vague definition. Essentially, anyone involved in the crypto trade could be considered a "broker." This is a key point in the coming cryptocurrency tax revolution and one to be aware of if you're a U.S. crypto participant.
For Ripple, pricing volatility has slowed dramatically over the past few days. Right now, it's all about the two-way action hitting the market at $0.75.
Ripple Enters Consolidation At $0.75
If you toggle the dynamic chart below to a daily setting, you'll see how Ripple (XRP/USD) has tightened up over the past few sessions. Although a short-term bullish bias is warranted, this market has the potential to break either way.
Overview: Currently, a rotational trading plan may be the best play for Ripple traders. A reversion-to-the-mean strategy is likely to produce decent returns until we see XRP make a directional move. Accordingly, selling the spike high at $0.77 and buying the swing low at $0.70 isn't a bad way to play the action. For now, $0.75 is the 5000 pound elephant in the room — when price deviates from this level, there are profits to be made fading the move back to the established value area.