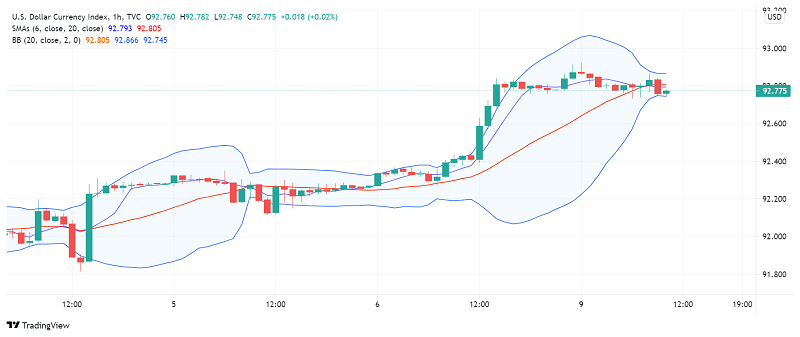 US Dollar Soars as NFP Report Raises Monetary Tightening Hopes
The US dollar is off to a bullish start early on Monday, soaring to the highest levels seen in nearly four months against other leading currencies as investors seem more confident that the Fed would start tapering stimulus measures and tightening its monetary policy sooner than its initial plans. At the time of writing, the US dollar index DXY is trading around 92.77.
In the previous session, the greenback strengthened by as much as 0.6% after the release of a higher than expected reading for employment in July's non-farm payroll data. The NFP report revealed that the US economy saw an addition of 943k jobs during the month of July, far higher than economists' expectations for a reading of 870k.
This reinforced expectations of Fed officials turning hawkish before time as they have repeatedly cautioned that the labor market recovery is key to overturning their monetary easing measures. Soon after the release of this data, the benchmark 10-year US Treasury yields also surged to the highest levels seen in two weeks, above the 1.30% mark, driving further strength in the US dollar.
Analysts forecast the US currency could make further gains against other major currencies going forward as other leading central banks have no plans to tighten their monetary policy yet. Most affected are likely to be the Euro and the Japanese yen, which could see significant weakness in the near-term.
Looking ahead, this week's focus will shift from the labor market to US inflation, with the release of CPI figures on Wednesday. In addition, the Eurozone will be in focus with the release of investor confidence and economic sentiment figures, while we also get a look at UK's GDP data.