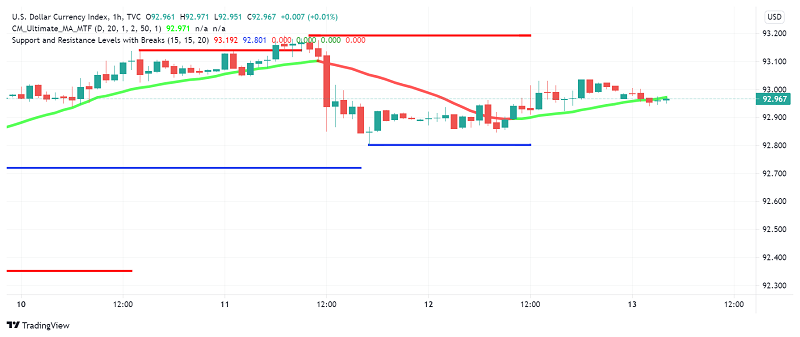 US Dollar Enjoys Strength as PPI, Unemployment Claims Data Support
The US dollar continues to maintain its strength against leading currencies into Friday as investors look forward to the Fed announcing plans to begin tapering stimulus efforts soon. At the time of writing, the US dollar index is trading at around 92.96, close to a four-month high.
While the CPI figures dampened hopes for faster tapering and tightening by the Fed, the PPI data that released in the previous session drove up these expectations all over again after it rose at the fastest pace in over 10 years during July. Producer prices were up by 7.8% YoY, coming in higher than economists' forecast of a 7.3% rise, indicating that rising prices continue to put pressure amid rapid economic recovery.
The stronger than forecast NFP report for July raised the likelihood of the US central bank reversing its dovish stance sooner than planned and driven the US dollar higher last week. The hopes were further bolstered after several Fed officials also indicated that it was time to look at tapering asset purchases soon over the course of this week.
The greenback received additional support on Thursday after fresh unemployment claims filed by Americans posted a decline over the past week. This provided further reassurance that the US economy was continuing to recover well, despite the recent spread of fresh COVID-19 cases due to the delta variant.
The US dollar's strength is keeping the Euro under pressure, with EUR/USD set to end the second consecutive week in the red, while the Japanese yen has touched a one-month low. GBP/USD has recovered some strength and risen back above the $1.38 level while the AUD/USD continues to trade near multi-month lows.