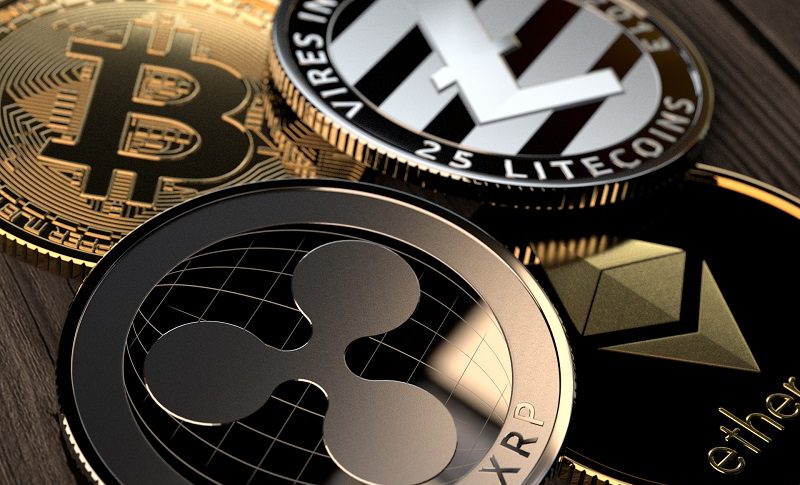 Litecoin (LTC) and Ripple Coin (XRP) Prices Slip Down, as Sentiment Turns Negative in the Crypto Market
Cryptocurrencies have been indecisive since the flash crash on Tuesday last week. They have been trying to turn bullish but have failed, and the uncertainty continues in the crypto market. Yesterday we were contemplating a bullish breakout in Litecoin and Ripple coin, but today they have turned bearish again.
Ripple Analysis – XRP/USD Heading for the support again
Ripple facing the 50 daily SMA before the support above $1
Ripple coin turned quite bullish in the first two weeks of August. It surged from the support zone at $0.50 to $1.35 by the middle of the month, but that has been it for this crypto. It was looking bullish again in the first week of September, when buyers had another go, but it didn't last, since the crash killed that bullish move.
The price tumbled below $1, but the 50 SMA (yellow) held as support during that crash and stopped the decline on the daily chart. We saw a spike to $1,24 last Thursday as the chart above shows, but it didn't last either. That moving average continues to act as support, but today, the selling pressure might push the price below it.
However, the support zone above $1.00 will probably hold again, so that would be a good level to go long on XRP/USD for those who haven'tdone so yet. We are already long so we are just watching the price action. The legal battle with the SEC (Securities and Exchange Commission) is not producing anything, so there is no action coming from that issue.
Litecoin Analysis – LTC/USD Failing at the 200 Daily SMA Again
The 200 SMA keeping Litecoin subdued
The price action in Litecoin seems quite similar too. The strong bullish move came in the first week of September. LTC/USD surged to $230s back then, but it fell again during the crash. Last week, we saw a spike here as well, after some fake news that Walmart was going to accept Litecoin for payments, but came back pretty fast after Walmart rejected that claim, but that was enough to give us around 5,000 pips, since Litecoin surged more than $60.
The price fell back below the 200 daily SMA (purple) which has been acting as resistance for about a month, since the middle of August. In the last two days, buyers were having a go at the 200 SMA, but they failed, and now the price is reversing back down, albeit slowly, which shows that neither the selling pressure nor the buying pressure are particularly strong right now. So, the uncertainty remains, and cryptos continue trading within a tight range. So, all we can do is watch the price action and wait for the breakout.