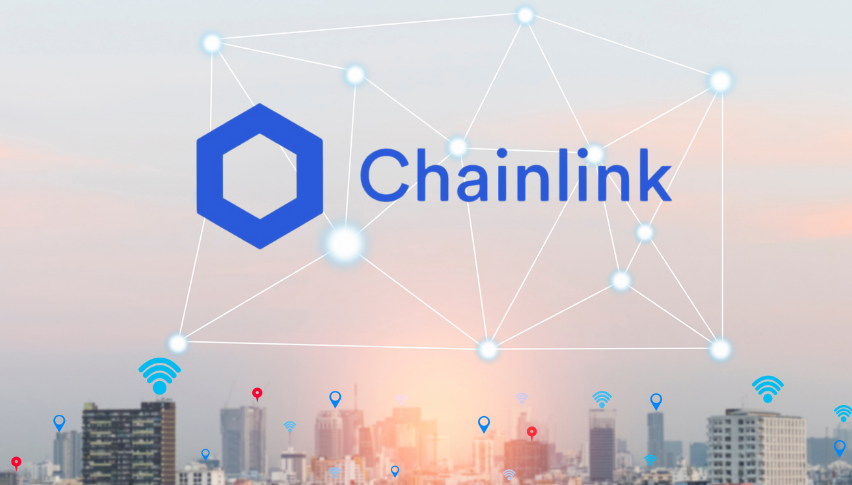 Chainlink (LINK/USD) – Bullishness Sustainable but Held Back by a Key Level
Posted Friday, October 15, 2021 by
Eric Nkando
• 2 min read
Chainlink (LINK/USD) has staged a strong comeback over the last three days, rising from a low of 23.5 on October 12 to a high of 27.8 in just two days. At the time of writing, LINK/USD was trading at 26.7, just below the weekly high of 27.8, although it was still down by 0.28% in the past 24 hours.
LINK/USD is still looking very bullish, with the prices making an unsuccessful attempt at breaking above 27.7. Should we anticipate a further bullish run?
Chainlink's Latest Developments
Much of the latest gains in LINK/USD had to do with the broader bullish sentiment in most crypto tokens. A brief check on the biggest cryptocurrencies shows that BTC went up by 2.99% in the last 24 hours, while Ethereum posted an impressive 5.27% gain. 
Besides the bullish sentiment, the latest development supports a further surge in LINK/USD.
On October 14, Chainlink tweeted that its node will be used in the pricing mechanisms of products hosted by MetaGameHub. This announcement cements Chainlink as a viable crypto network that delivers on its promise of providing secure connections for smart contracts. 
LINK/USD – A Technical Outlook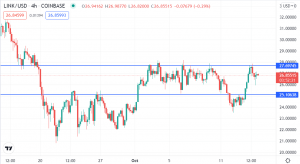 From the 4-hour chart above, we can see that LINK/USD met resistance at the 27.7 level. Looking at the chart, LINK/USD has failed to rise above this level since it broke below it in a bearish momentum on September 19. 
LINK/USD Analysis and Trade Idea
I maintain a strong bullish sentiment on LINK/USD, as long as prices remain supported above 25. However, I would wait for prices to break above 27.7 before entering a buy trade. I consider the resistance at 27.7 to be a crucial make-or-break level, as prices have tested it several times, and we could see another consolidation before LINK/USD breaks above it or trades lower.
If LINK/USD breaks past 27.7, I project that a very bullish momentum will build to the upside, which could take the price to previous highs. I would target the areas around 31, 35.5, or potentially even 42.5, as my take-profits, based on the prevailing crypto sentiment.
Nonetheless, a further drop in LINK/USD is possible at the current level, as long as prices remain below the 27.7 resistance. Therefore, I recommend that we wait until LINK/USD breaks above the resistance before entering a buy trade. Good luck!