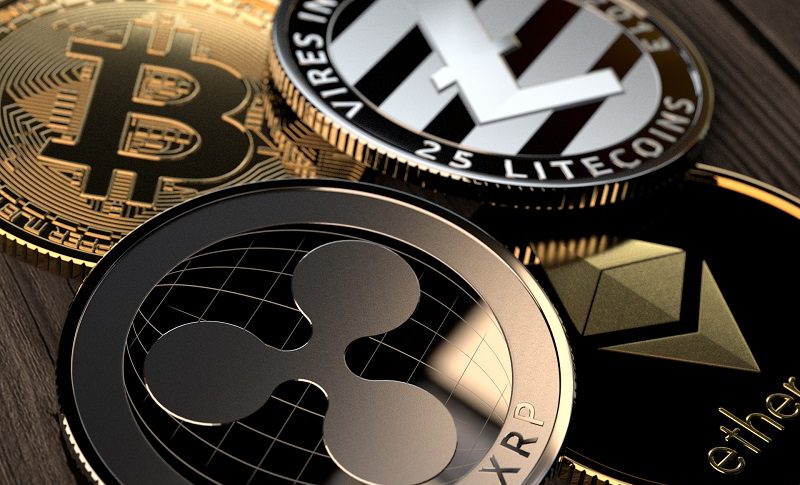 Waiting to Buy Litecoin (LTC), Ripple (XRP) Lower After They Break Support
Cryptocurrencies are going through another selling phase this week, as they continue to slide lower. Some attribute this to the hawkish FED minutes on Wednesday which also sent stock markets lower, while some see this just as another good opportunity to start buying some of the digital coins. Microstrategy for instance took advantage of the slide and bought 1,900 BTC worth around $91 million on December 30. Litecoin and Ripple are also declining but this makes them more interesting to buy since they are becoming cheaper.
Litecoin Daily Chart Analysis – LTC Heading for $100 After the Support at $140 Breaks
Will Litecoin reach $100
Litecoin has been showing weakness since September, missing most of the rally in the crypto market, with most cryptos continuing to make new highs, while Litecoin remains way below the 2017 highs. We saw a sudden bullish move in early November, but buyers couldn't hold the gains and the sentiment turned bearish in the market, pulling LTC down with it.
LTC tumbled down from $300 to $140, where it formed a support zone which held throughout December. Buyers were quite weak and we didn't see any real bounce off that support level, which suggested that it might break son and it did this week, with LTC/USD  falling to $127. Litecoin is one of the most liquid cryptocurrencies, but it continues to decline, although this makes it cheaper to buy. I would like to buy LTC around $100, so we're following the price action to see where it ends up.
Ripple Daily Chart Analysis – The Support at $0.80 Breaks
Ripple coin has entered the bearish zone below $0.80
Ripple coin has also been one of the weakest coins since the crash in May, mainly due to the lawsuit with the SEC which has been dragging on for more than a year. In early December we saw a flash crash which took the price down to $0.60 for XRP, although the real support came at $0.80 for this digital coin.
This support held for about a month, but it has been broken as well this week after the renewed wave of the crypto selloff. Meanwhile, Attorney Jeremy Hogan thinks that chances of the lawsuit being dragged until summer are small and he has hope that the lawsuit could be resolved in Ripple's favor by April 2022. So, this decline makes Ripple even more tempting to buy before the lawsuit ends. So, I am watching XRP/USD. hoping to buy around $0.50-0.60.