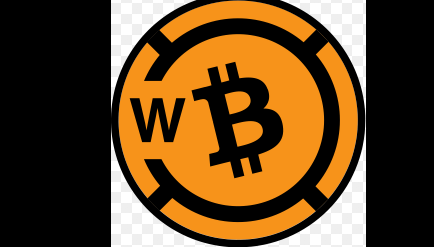 Wrapped Bitcoin (WBTC) Looks to Be Heading Back up, but How Far?
This morning, Wrapped Bitcoin (WBTC) is up 3.37%, trailing behind Bitcoin's (BTC) 3.81% increase. That brings WBTC up to $43,318 (WBTC/USD) and Bitcoin to $43,444 today.
Even though these two cryptos have a 1:1 relationship, since WBTC is a stablecoin for Bitcoin, Wrapped Bitcoin tends to follow just slightly behind Bitcoin. It won't usually catch up to it completely unless Bitcoin stands still for a bit, which does not typically happen.
How Risky Is Wrapped Bitcoin?
Wrapped Bitcoin does not have very much of its own momentum, since it is a stablecoin. It relies on the movement of Bitcoin to go anywhere, as well as its own trade volume. Wrapped Bitcoin has seen a drop in trade volume recently, down 16.89% over the last 24 hours. This puts its current trade volume at a little over $225 million USD in trade over a 24-hour period.
WBTC is considered a moderate risk among cryptocurrencies. That assessment is based on its most recent price fluctuations, which (you have to keep in mind) come from Bitcoin itself. As Bitcoin moves, Wrapped Bitcoin will trail a little behind, keeping a close correlation. So, if Wrapped Bitcoin has a moderate risk assessment, that is because Bitcoin shares the same assessment.
Bitcoin has proven to be resilient and has held onto its market share admirably for a long time now. It even managed to reach a new all-time record a couple of months ago, proving there is room for growth in the future. That bodes well for Wrapped Bitcoin, but there is no guarantee that either of these will reach beyond that recent all-time high.
Risk assessments are based on the ability of a crypto token to be manipulated, and there is little chance that Wrapped Bitcoin or Bitcoin will be easily manipulated. There are a few factors that contribute to market manipulation. If there are a few whales for a particular token- meaning asset holders with large token shares- and they control most of the tokens, they can easily manipulate the market price. That's not an issue with Bitcoin, as there so many tokens held by so many people that the actions of a few whales don't usually make much of a difference.
Another manipulatory factor would be the ability of hackers or other interested parties to release false information that can drive the price in one direction or another. We have seen this happen with various cryptos over the last few years, but Bitcoin and Wrapped Bitcoin have been less susceptible to these kinds of market manipulations.
Where Is Wrapped Bitcoin Moving?
To determine the movement of Wrapped Bitcoin, we have to pay close attention to what Bitcoin is doing. After a few days of decreasing movement, Bitcoin is on the rise again, moving to the $45,000 level, and then potentially past $50,000.
Bitcoin was above the $50,000 level late last month, so we don't think it will be unreasonable to expect this crypto to move back there again, if the current bullish trend continues. We will be monitoring these cryptos to see where they are headed, but there is definitely potential for a bullish run to happen here as the price starts moving away from its recent trend.