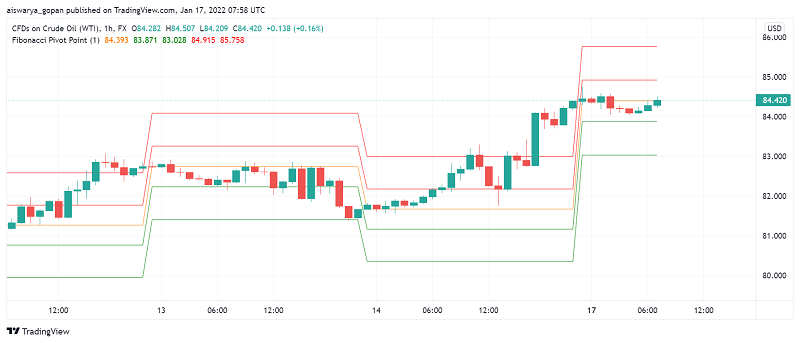 WTI Crude Oil Extends Bullish Mood – Strong Demand, Tight Supply Support
WTI crude oil is extending its bullish mood into a brand new trading week early on Monday, as traders remain upbeat about strong oil demand worldwide despite the rampant spread of infections due to the COVID-19 variant. At the time of writing, WTI crude oil is trading at around $84.42 per barrel.
Oil futures soared by over 5% in the past week and analysts have forecast a more bullish outlook for the commodity as the focus returns to tightening supplies even as demand remains strong and improves further. So far this year, crude oil prices have strengthened by over 10% as a result of outages in crude production among OPEC+ countries, most notably in Libya.
The commodity has also been helped higher after the International Energy Agency (IEA) confirmed that global oil demand has been stronger than expected despite the spike in COVID-19 cases around the world lately. Meanwhile, the demand in the physical market is also soaring as the buying spree extends among oil investors and consumers.
In addition to outages in Libya, traders were concerned about oil supply being affected by violent protests in Kazakhstan – another key oil producer. There were also worries of outages in Canada and Ecuador but most of these concerns have since been resolved.
Meanwhile, demand for crude oil remains strong as nations fail to go into lockdown mode or impose more restrictions to contain the spike in Omicron cases. This has helped support global oil demand even as the supply side remains tight with OPEC and its allies planning to stick with their plan to ease the severe supply cuts on a gradual basis despite the rapid rebound in demand.