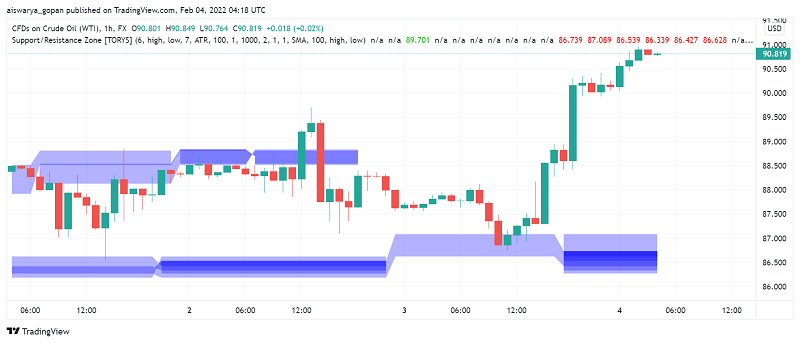 WTI Crude Oil Shoots Above $90: Traders Eyeing $100 Next?
WTI crude oil has crossed the key $90 level early on Friday for the first time in almost eight years amid worries of tighter supply over the possibility of oil production in the US being hit by extreme cold weather. At the time of writing, WTI crude oil is trading at around $90.81 per barrel.
WTI oil looks all set to end the seventh consecutive week in the green over worries about tightness in supply even as global oil demand keeps climbing higher. Analysts have forecast that the commodity could cross the $100 mark in the near term as well as a result of several factors.
One of the biggest concerns supporting crude oil is concerns about OPEC and its allies' failure to meet production quotas. The under production of the commodity even as demand remains on the rise is tightening supply in international markets, sending oil prices higher.
Meanwhile, geopolitical tensions are also simmering amid reports of troop build-up along the Russia-Ukraine border. The world is on edge about a possible military conflict by Russia which could further hit energy demand and keep crude oil trading bullish. Tensions are also simmering in the Middle East after the UAE reportedly intercepted three hostile drones in its airspace, days after an attack by Yemen's Houthi rebels.
WTI crude oil is also enjoying support in the near-term from severe cold in the Permian Basin, which has hit US crude production in the region. The reduction in oil production amid tighter supply and solid demand for the commodity in the US and world markets has had a strong impact on oil prices.