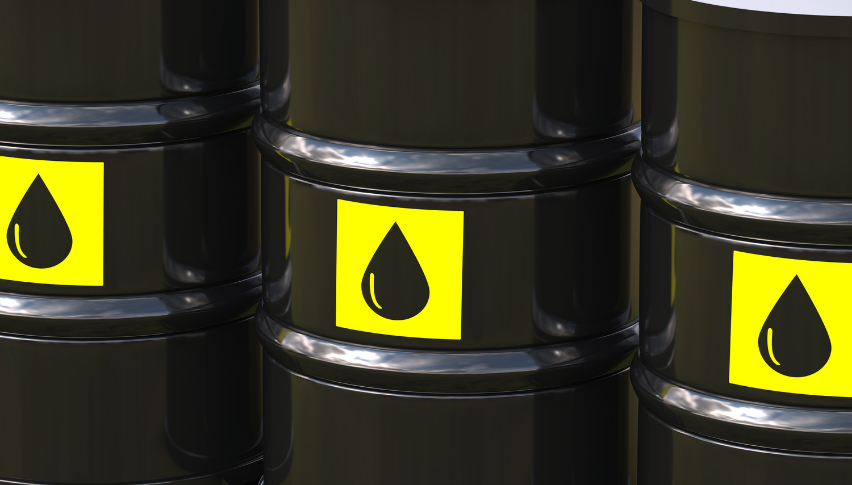 Buying the Retreat in Crude Oil After De-escalation Comments From Russia
Crude oil continues on the bullish trend, as the sentiment remains positive, with tensions in Ukraine keeping the uncertainty high regarding the future oil output. But the tensions have abated a little today, and crude oil has retreated lower from a high of above $95 from earlier, during the Asia Pacific trading.
The latest downside movement came after the headlines reported that Russia had said that they would be pulling back military troops after some drills have been completed. The low for oil yesterday came at $92.07-13, but today's move took the price below that level, sending US WTI Oil to $91.70. Just be mindful that oil prices are also coming off the back of eight straight weeks of gains so that might also be pointing to rather stretched conditions.
We decided to buy crude oil earlier, despite having some technical issues with the price feed, but I fear if comments from Russia on de-escalating tensions continue, then that could see oil take a deeper hit, but one that might be deemed as "healthy" in the context of the upside run since late December.  For now, the decline is still rather contained, I would say ,even if 3% sounds significant. If you compare that to the 31% rise since the start of this streak, it definitely isn't much, and the retreat might be over already.
Moving averages have been providing solid support for US WTI Crude Oil, particularly the 50 SMA (yellow) on the H4 chart, helped occasionally by the 20 SMA (gray). After the retreat today, these moving averages acted as support again, and the price started to bounce higher off of them, so we decided to open a buy signal in US WTI Oil. The price now is more than 130 pips higher, so it seems like buyers are resuming the uptrend again. I don't think there will be a conflict between the US and Russia, but despite that, oil is likely to remain bullish until summer.
US WTI Crude Oil H4 Chart – The Trend Remains Quite Bullish
Moving averages continue to provide support for crude oil