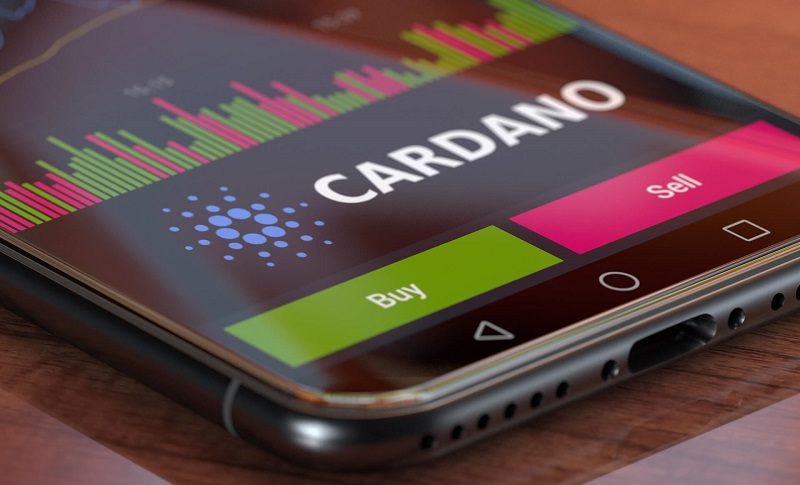 Cardano Selling Prevails, As $1 Support Turns into Resistance for ADA
Cardano has been one of the most bearish coins among the major cryptocurrencies since September, when it launched its Alonzo upgrade. This was supposed to be a major event for Cardano, which would help its ADA token as well, but there has been no buyibg initerest for ADA since September.
Cardano is a third-generation blockchain, using the Proof-of-Stake (PoS) algorithm and with the Alonzo upgrade Cardano blockchain platform offers services for digital applications (Dapps), smart contracts, decentralised finance (DeFi), decentralized exchanges (DEX) for currency transactions, etc.
Cardano's Transaction Volumes Surge After First DEX
The first DEX was launched in January on the Cardano network, which was SundaeSwap. Trding volumes have increased on the blockchain due to this automated market maker (AMM), but this DEX also had some congestions issues when it was released.
On one hand it shows that there is demand to exhange coins, on the other hand it shows a wekaness in the network. Cardano's team is trying to resolve this issue by increasing block sizes by 11% and expanding Plutus script memory units. Cardano's 24-hour adjusted volume transactions have increased to more than $16 billion.
But, nothing canhelp ADA coin. Although this is not such a bad thing, since it presents with a good opportunity to buy this token. Sharks holding from 10,000 to 100,000 ADA tokens have been accumulating and Cardano's Minswap DEX recorded a jump of around 350% in total value locked (TVL) last week. it jumped from around $11.5 billion to $42,238 billion, as shown in the tweet below.
"DefiLlama Metrics Bot@DefiLlamaBOT🦙 Today's #TVL gainer is @MinswapDEX with a 3438250.0 % increase ! 🚀

🔐 Current TVL 43,238,414 $ 💵 on #Cardano

💻defillama.comDefiLlamaDefiLlama is a DeFi TVL aggregator. It is committed to providing accurate data without ads or sponsored content, as well as transparency."
Cardano Daily Chart – ADA Keeps Making Lower Lows
MAs are pushing ADA down on the daily chart
But despite everything, ADA/USD has been sliding lower and moving averages have been acting as resistance during retraces higher. The zone around the $1 level had been providing support for about a year but that support was broken last month and now it has turned into resistance, rejecting the latest retrace higher.
Most other major cryptocurrencies have formed support in the last few months which is holding, but not for Cardano, which continues to slide lower. Although, we are following the price action to see where we can buy ADA tokens.